BLACKPINK Rosé And Lisa Are Preparing For Solo Debut But What About Jisoo?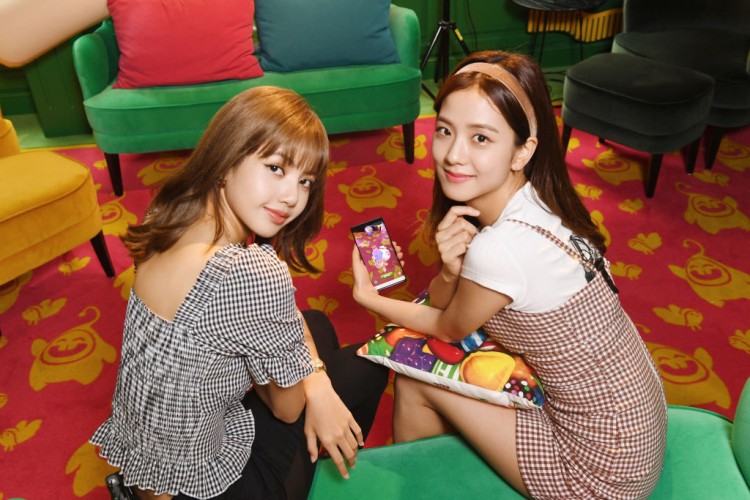 The New Year is around the corner, and so are the solo debuts of Rosé and Lisa.
Finally, after a long wait, YG Entertainment confirmed that BLACKPINK's maknae line is brewing some music and is preparing their respective music videos for their solo debut.
On December 30th, Reporter Lee Se-hyun of Sports Trend reported that BLACKPINK's agency, YG Entertainment, said, "It is correct that we are preparing a music video for the release of the solo songs of Rosé and Lisa."
Furthermore, the agency also stated that they are planning to announce the detailed schedule later.
Earlier this year, YG Entertainment announced that Rosé, Lisa, and Jisoo's solo tracks would come out after their first official album. BLACKPINK's "The Album" came out last September, and since then, fans are anticipating to hear solo music from the three BLACKPINK members.
However, YG Entertainment confirmed that Rosé and Lisa are the only members that will be going "Solo" soon, so what about the oldest member Jisoo?
Based on the statements released by YG Entertainment regarding the sol endeavors of BLACKPINK members, Jisoo plans to focus on her acting in the meantime. Moreover, YG revealed that the singer would release a solo song after Rosé and Lisa. It has been known that BLACKPINK's Jisoo has been testing the waters for her acting career and has been slated as one of the lead stars for the upcoming Korean drama "Snowdrop" alongside some of the biggest names in the acting industry.
In a statement, YG Entertainment said, "Jisoo plans to release solo songs after Rosé and Lisa due to the filming schedule of the drama Snowdrop."
Meanwhile, all four BLACKPINK members, Jisoo, Rosé, Jennie, and Lisa, were included in TC Candler's "100 Most Beautiful Faces of 2020" at 50th, 31st, 22nd, and 2nd, respectively. However, despite this feat, BLINKS is demanding an apology from TC Candler for disrespecting Jisoo. This is after TC Candler put a mocking description on Jisoo's picture in the list, which says, "Her English is a pity."
© 2023 Korea Portal, All rights reserved. Do not reproduce without permission.
Tags:
BLACKPINK
,
Blackpink updates
,
Blackpink news
,
BLACKPINK Solo
,
BLACKPINK Rose Solo
,
blackpink rose
,
blackpink lisa
,
BLACKPINK Lisa Solo
,
blackpink jisoo
,
BLACKPINK Jisoo Solo
,
BLACKPINK Solo Members
,
BLACKPINK Members Solo
,
Rose Solo BLACKPINK when
,
Lisa Solo Blackpink
,
Jennie Solo Blackpink
,
Jennie Blackpink
,
Jisoo Disrespected TC Candler
,
Jisoo Drama
,
Jisoo Blackpink Drama
,
Jisoo Snowdrop
,
Jisoo Solo Drama
,
100 Most Beautiful Faces of 2020
,
TC Candler Most Beautiful Faces of 2020
,
TC Candler Most Beautiful faces Blackpink
,
When will Rose Debut Solo
,
When will Lisa debut solo
,
When will Jisoo Debut solo
,
When did Jennie debut solo
,
BLACKPINK Solo careers
,
YG Entertainment