'Crash Landing On You' Season 2: Rumors About The Plot Revealed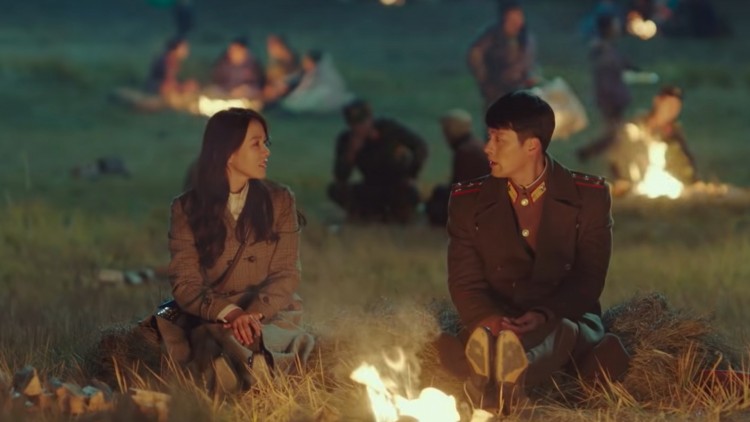 Since "Crash Landing On You" ended its last episode, there has been little recent news heard about its stars, Hyun Bin and Son Ye-jin, aside from rumors about their marriage and the news that Son Ye-Jin bought an upscale property in the high-end Korean district of Gangnam.
Now, worldwide fans are seemingly not completely prepared to let go of the popular series, as many of them are strongly hoping there will be a second season.
One of the fans in a "Crash Landing On You" Facebook group shared an article on Devdiscourse that talked about Netflix reportedly sharing details about the plot.
Rumors are circulating saying that the plot of the second season of "Crash Landing On You" might deal on conflicts between North Korea and South Korea.
Devdiscourse quoted Netflix reportedly saying, "Like Dorothy who meets the Wizard of Oz by accident, or like the pilot who meets the little prince by crash landing in a desert, 'Crash Landing on You' depicts how an endless cycle of luck, destiny and beautiful stories can begin from unlikely and unexpected misfortunes, bad luck, and crash landings,"
It will also bring the love between Captain Ri Jung Hyuk, reprised by Hyun Bin, and Yoon Se Ri, portrayed by Son Ye-jin. Will the story also tackle the pregnancy of Yoon Se Ri?
The last few minutes of "Crash Landing On You" had fans theorizing that Son Ye-jin's character may be pregnant, but the story did not confirm this.
"Crash Landing On You" tells the story of the love between a North Korean army officer and a South Korean heiress who meets each other one day after the heiress Yoon Se Ri crash lands in North Korea to avoid an accident. The series finale had Ri Jung Hyuk and Yoon Se Ri reuniting in Switzerland.
Netflix has not yet issued any official statement about the sequel as of press time.
© 2022 Korea Portal, All rights reserved. Do not reproduce without permission.