Businesses Target At-Home Alcohol Drinkers As Year End Parties Are Canceled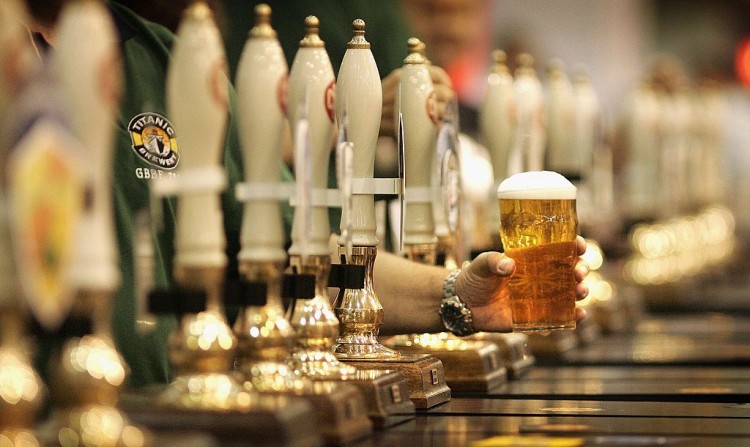 Due to the continuous rise of coronavirus cases in the country, alcohol manufacturers are changing their strategy in order to sell this holiday season.
This year would be very different for restaurants and bars. If not for the pandemic, they would be filled with diners who are celebrating Christmas and New Year. But because of the coronavirus pandemic, rules indicate that places in Seoul and even surrounding cities must be closed by 9 PM. Not to mention that their dine-in options are also functioning at a limited capacity in order to practice social distancing.
While the businesses understand that this move of the government is for the benefit of the public, they admitted that the hospitality business has been suffering due to the stricter measures. Especially as aside from the summer season, December is also considered as a peak season for these kinds of establishments.
With what is happening now, companies are coming up with new ways to sell their alcoholic drinks. Oriental Brewery, for example, has launched what they call their winter special package. This special lager will feature their mascot and will be included in at-home party packs that are set to target celebrations at home. Other brands like HiteJinro have also revealed limited Christmas versions of their brands.
Around 60% of sales for alcohol are done off-premise, contrary to previous years. However, companies say that it does not mean that the industry has not suffered. This is because people that drink at home still tend to drink less when they drink alone than when they are drinking with other people.
South Korea continues to see a rise in their daily cases. The latest numbers added more than 1,000 positive cases to their tally. The death toll is also rising, with 22 more people dying on December 17. Most of the positive cases come from Seoul.
© 2021 Korea Portal, All rights reserved. Do not reproduce without permission.