Super Fast & Easy Korean Recipes You Can Create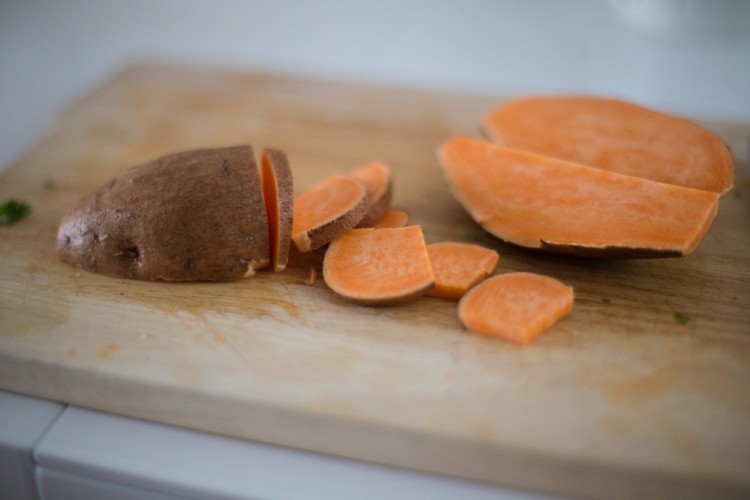 Are you a professional working in the city and always in a hurry? As these happen, many people turn to buy their meals from fast-food chains like McDonald's and KFC. However, food choices from such restaurants, especially when consumed daily, may not be ideal for the best of your health.
According to The Washington Post, fast food is a poor quality diet that is linked to higher risks of obesity, digestive problems, depression, stroke, heart disease, cancer, Type 2 diabetes, or even early death, name it. The more a person eats from these fast-food chains, the more the impacts will be upon your health.
When time is your biggest hurdle, what are the alternatives? Fortunately enough, there are a variety of Korean foods you can have when you are on the go. These are super easy and fast Korean food recipes you can make.
1. Candied Sweet Potatoes
Looking for food that you can bring to the office and take as your afternoon snack? Try preparing Candied Sweet Potatoes. It is not difficult to make. You will need large sweet potatoes, butter, white sugar, ground cinnamon and nutmeg, vanilla extract, and salt to taste. Start by peeling the potatoes and cutting them into slices, then melt the butter in the skillet, and add the sliced potatoes. Finally, mix the sugar, cinnamon, salt, and nutmeg, stir and cover until potatoes are candied. Serve them hot. Preparation time: 1 hour and 20 minutes
2. Japchae
Japchae is not just heavy on your digestion already, but it is also healthy. This noodle dish makes for a healthy and refreshing meal. Plus, it is gluten-free. You will need soy sauce, white sugar, sesame oil, minced garlic, sweet potato noodles, lean beef, fresh spinach, salt and ground black pepper, vegetable oil, onion, mushroom, and a small carrot. Preparation time: 45 minutes
3. Dumpling Salad
For the third Korean food that's fast and super easy to make, we have chosen Dumpling Salad. These are spicy, sweet, and tangy fresh salad topped with dumplings fried on a pan. These can use dumplings bought in the store, so you have no excuse not to try this super easy to prepare Korean food. Preparation time: 15 minutes
You will be surprised at how several Korean dishes need hours to prepare. Not with these selections. There will be more food stories we'll share here, so keep it here on Korea Portal.
© 2023 Korea Portal, All rights reserved. Do not reproduce without permission.