aespa Members Once Thought They Were Scammed By SM Entertainment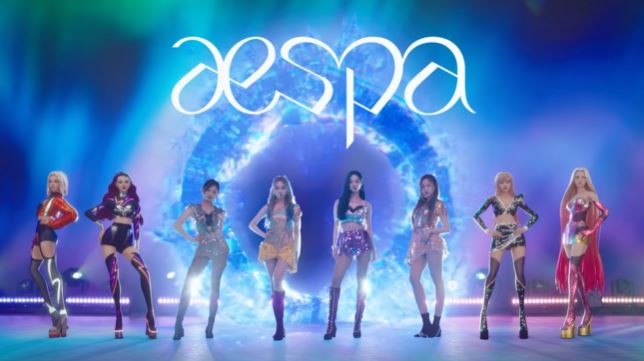 On December 9th, aespa members, Winter, Karina, NingNing, and Giselle, shared stories about themselves, their trainee life, debut, and a lot more in their guest appearance on the recent episode of SBS PowerFM radio show, "Choi Hwa Jung's Power Time."
During the talk, Karina described each aespa member. According to her, she and Giselle are the "calm" side of the group. In comparison, Ningning and Winter have vitamin-like energy.
The quartet from SM Entertainment also shared exciting memories about their trainee days.
Ningning said, "Our trainee days were always fun, but my favorite memories are buying delicious food with the members and playing loud music and dancing every Saturday." To which Karina added that after their mukbang with delicious food, they had to undergo a "rigorous process to get back into shape."
Meanwhile, some of the members admitted that their casting experience with SM Entertainment was a little bit shady at first, at least from their own perspective.
Giselle
Among the four members, Giselle was the only one to enter South Korea's biggest entertainment agency through an open audition. According to her, she went for the infamous Saturday auditions of SM. It was the most common route that aspiring SM idols take, but it was the hardest to pass.
On the other hand, the remaining three members shared hilarious casting stories.
NingNing
NingNing, aespa's only Chinese member, was a veteran of singing programs in China. This was the reason why SM Entertainment cast her.
"I appeared on many singing programs in China, and the people at the agency said they wanted to cast me after watching my video," NingNing shared. She then added that at first, she thought that the casting agents were con-artists.
Winter
For member Winter, she shared that she was cast at a dance festival. She didn't know what company cast her at first since the agent just asked her if she wanted to be a celebrity. Just like NingNing, she also thought it was a scam.
"I was cast at a dance festival. I also thought it was a fraud because the casting manager didn't mention they were from SM Entertainment. They just asked me if I wanted to be a celebrity." Furthermore, Winter also shared that because they were doubtful about the casting opportunity, her parents even followed her up to Seoul for the auditions.
Karina
Karina was cast through social media due to her being an ulzzang. "Before I joined the company, I was actively involved in social media, and a casting manager sent me a direct message through my account," Karina shared.
When she and her parents saw the DM from the casting agent, they thought it was also a scam.
Fortunately, all of them pushed through the auditions and worked hard to debut despite their initial doubts. We are all thankful to see such talented and amazing members for aespa!
The SM Entertainment rookie girl group just debuted last November 17th with their single, "Black Mamba."
© 2021 Korea Portal, All rights reserved. Do not reproduce without permission.