Why TWICE Jihyo Does Not Want ONCEs To Apologize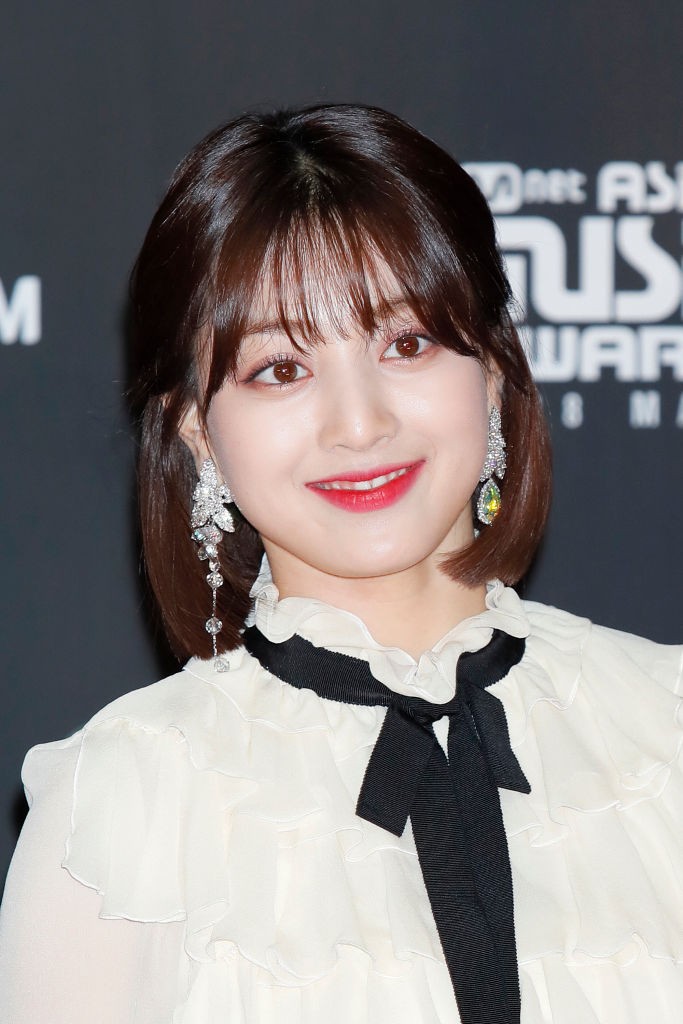 On December 6, JYP Entertainment's mega-girl group, TWICE, attended the Mnet Asian Music Awards (MAMA) 2020 together with fellow labelmates GOT7 and Stray Kids as well as other big names in the K-Pop scene today: BTS, SEVENTEEN, NCT, ATEEZ, IZ*ONE, (G)-Idle, Oh My Girl and many others.
MAMA 2020
Fans from all around the globe tuned in to watch the yearly awards show on their mobile devices, gadgets, and television as it is the first time, since MAMA's establishment, that the awards show won't be having a live audience. Due to the surge of new cases in South Korea, health authorities have been implementing tougher antivirus measures to ensure everyone's safety. Opening and closing times of certain establishments have been regulated while live concert and stage performances have been banned.
Even with the lack of a live audience, the K-Pop groups present in the ceremony gave their fans breathtaking performances well-fitted for a huge end-of-the-year awards show like MAMA 2020. However, aside from the awesome performances, fans have also anticipated what awards their faves will take home.
TWICE Nominations
A month prior to the actual awards ceremony, fans have the opportunity to vote for their favorite idol group in the respective categories they are nominated for. Fan votes are 20% of the overall score that will determine who gets the award.
Because of this, fandoms such as TWICE's, ONCE, have been working hard to do mass voting for their bias girl group, which was nominated for six categories: "Best Female Group," "Artist of the Year," "Worldwide Fans' Choice Top 10," "Most Popular Artist," "Song of the Year," and "Best Dance Performance - Female Group."
TWICE Awards
On the night of the awards show, however, TWICE was only able to secure two awards out of their six nominations: "Worldwide Fans' Choice Top 10" and "Most Popular Artist."
This made ONCEs "feel sorry" for TWICE who: bagged four big awards last MAMA 2019, won "Best Dance Performance" from MAMA 2016-2018, received the "Best Female Group" award three times since debut, and secured the "Song of the Year" for three consecutive years.
TWICE Leader's response
After receiving the awards, TWICE's leader, Jihyo, came to their V Live chat to greet ONCEs and say her gratitudes. According to a Twitter thread shared by a fan, during the chat, Jihyo saw many ONCEs apologizing. She asked them why they are sorry. So ONCEs explained that it was because they were not able to give TWICE more awards for MAMA.
TWICE Jihyo comforted ONCEs by saying they have received two awards and that they were "happy to receive any award given by ONCE."
This gesture made fans' hearts melt. TWICE even gave ONCE a gift with their surprise performance with an unreleased song entitled, "CRY FOR ME."
For ONCEs, TWICE is the "Best Girls Ever."
Congratulations to TWICE and ONCE!
© 2023 Korea Portal, All rights reserved. Do not reproduce without permission.
Tags:
TWICE
,
TWICE MAMA 2020
,
MAMA 2020
,
TWICE awards MAMA 2020
,
TWICE CRY FOR ME
,
TWICE win MAMA 2020
,
TWICE performance MAMA 2020
,
TWICE CRY FOR ME performance MAMA 2020
,
TWICE news
,
TWICE Updates
,
TWICE Awards
,
TWICE Nayeon
,
TWICE Jeongyeon
,
TWICE Momo
,
TWICE Sana
,
twice jihyo
,
TWICE Mina
,
TWICE Dahyun
,
TWICE Chaeyoung
,
Twice Tzuyu
,
TWICE at MAMA 2020 Awards
,
What did TWICE win at MAMA 2020