What is TWICE's Christmas Gift to ONCEs?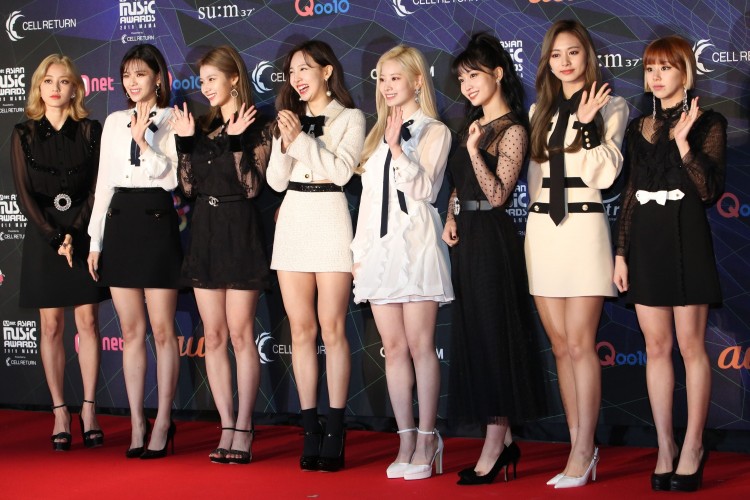 The nonet, TWICE, from JYP Entertainment shocked fans and the whole K-Pop community alike, with their special stage at the Mnet Asian Music Awards (MAMA) 2020.
Usually, idols and artists perform their hit releases every year at the prestigious awards show. This year, the biggest names in the K-Pop scene as well as in the Asian pop music arena has come together to perform, and distinguish the greatest acts in each category of the awards show.
Korean idol groups such as BTS, perform their 2020 hit songs: "ON," "Dynamite," and "Life Goes On." Meanwhile, SEVENTEEN from Pledis Entertainment performed their recent releases, "Left & Right" and "HOME;RUN." IZ*ONE performed "Secret Story of the Swan" and their other hit title tracks since debut.
The K-Pop groups who attended MAMA 2020, gave stunning and powerful performances despite the absence of a live crowd.
One act in particular that made fans both shocked and awe-struck was TWICE's surprise performance of their unreleased track "CRY FOR ME." No one saw it coming, even ONCEs who expected the gorgeous girls to perform only their 2020 hit title tracks: "MORE & MORE" and "I CAN'T STOP ME."
After the fantastic performance from TWICE, "CRY FOR ME" trended on Melon and NAVER Real-Time Search at #1. Fans are sharing how they really love the song which shows a new color of TWICE and their outstanding vocal improvement. They are also thanking the girls for working hard and taking the risk of performing an unreleased song especially in a huge award show like MAMA 2020 which is watched by millions of K-Pop fans all over the world.
Meanwhile, in a V Live group chat, Nayeon went to ask fans if they like their special release. She also said that "CRY FOR ME" is not a repackage of their recent release with the "EYES WIDE OPEN" album. Then, Nayeon went on to say that this special unreleased song is "TWICE's Christmas gift to ONCEs."
TWICE won the Worldwide Fans' Choice and Most Popular Award at MAMA 2020,
© 2023 Korea Portal, All rights reserved. Do not reproduce without permission.
Tags:
TWICE CRY FOR ME
,
TWICE MAMA 2020
,
TWICE PERFORM MAMA 2020
,
TWICE unreleased song
,
CRY FOR ME by TWICE
,
What is TWICE new song
,
TWICE update
,
TWICE news
,
MAMA 2020
,
MAMA 2020 TWICE performance
,
CRY FOR ME MAMA 2020
,
TWICE CRY FOR ME performance MAMA 2020
,
TWICE
,
TWICE comeback
,
TWICE news
,
TWICE Nayeon
,
TWICE Jeongyeon
,
TWICE Momo
,
TWICE Sana
,
twice jihyo
,
TWICE Mina
,
TWICE Dahyun
,
TWICE Chaeyoung
,
Twice Tzuyu