2020 Macy's Thanksgiving Parade Will Happen Despite COVID-19, But With Health Protocols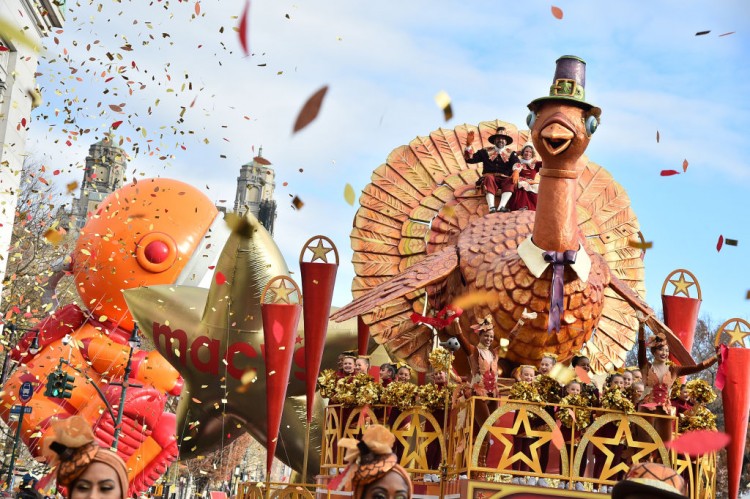 The COVID-19 pandemic has prompted several organizers to either cancel or postpone the events until things get better. However, not with the annual Macy's Thanksgiving parade.
Huge floats, blasting music, cartoon characters, and celebrities will be present at the 2020 Macy's Thanksgiving parade on November 26th despite the ongoing COVID-19 pandemic.
Macy's Thanksgiving festivities mainstay Pikachu in a large balloon will be there to grace the event. This marks the 20th consecutive year that the Pikachu balloon will take part in the event.
Not just the Japanese anime character, Tom and Jerry will also be part of the parade, and details of the event reveal that the classic cat and mouse televisions character will have a comedic float this year.
Furthermore, Boss Baby, the character from the book, movie and Netflix series of the same time will grace the Macy's parade for the first time.
Headlining the event are celebrities Dolly Parton, Pentatonix, Patti LaBelle, Noah Cyrus, Brett Young, and Keke Palmer. The 2020 Macy's Thanksgiving parade will be hosted by NBC News Today's Craig Melvin, Savannah Guthrie, Hoda Kotb, and Al Roker.
However, things will be different this year to follow the health protocols to be enacted due to the COVID-19 pandemic. All participants will be tested, and pre-recording performances usually presented live will be preferred. There will be no student marching bands, participants are to wear masks, practice social distancing, and the Thanksgiving eve balloon-inflation tradition will not be held.
The route of the parade will also be shortened to solely focus on the last section of the march. Spectators usually gather along a 2.5-mile route in New York City to watch the Macy's parade.
"On Thanksgiving Day, we will showcase our annual celebration's signature balloons, floats, performances and herald the arrival of Santa Claus, in front of Macy's famed flagship store on 34th Street for our national television special on NBC," a Macy's representative said.
© 2023 Korea Portal, All rights reserved. Do not reproduce without permission.