Get To Know The Secret Behind 'Start-Up' Actor Kim Seon-ho's Charming Dimples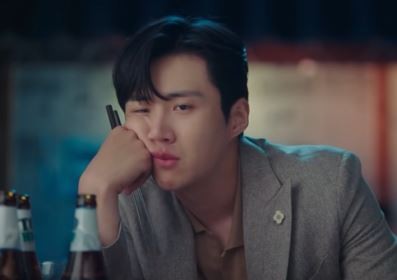 It's not what you think it is.
With his captivating visuals and "Good Boy" charm, K-Drama fans are swooning over "Start-Up" second male lead Kim Seon-ho.
Fans are considering Kim Seon-ho's dimples as his trademark, but did you know that there's a cute story behind his charming feature? In a January 2019 interview with W Korea, Kim Seon-ho revealed that his dimples once stressed him out when he was little. He shared, "I had fair skin when I was young, and together with the dimples, other kids used to tease me and said that I was a girl."
He was so infamous because of his dimples that a female classmate kept asking him about how he got them and even followed him home.
"My younger self was stressed from receiving that question, so I answered without thinking much about it," shared Kim Seon-ho.
He made up a very interesting story about how he got his dimples, "I got them from pressing hot peas into my cheeks."
According to Kim Seon-ho, the girl bought his story, went home, and gave it a try! Soon after, the young Seon-ho got an angry visit from the girl's mother. "[After the incident] her mother came looking for me at our house," he said.
Now that's something that you should never try just to get the alluring dimples that Kim Seon-ho has.
Kim Seon-ho is currently playing the role of Han Jipyeong in the trending Netflix drama "Start-up" together with Suzy and Nam Joo-hyuk.
© 2023 Korea Portal, All rights reserved. Do not reproduce without permission.