Lee Min Ho Surprises Fans On His First Live Broadcast Since Military Discharge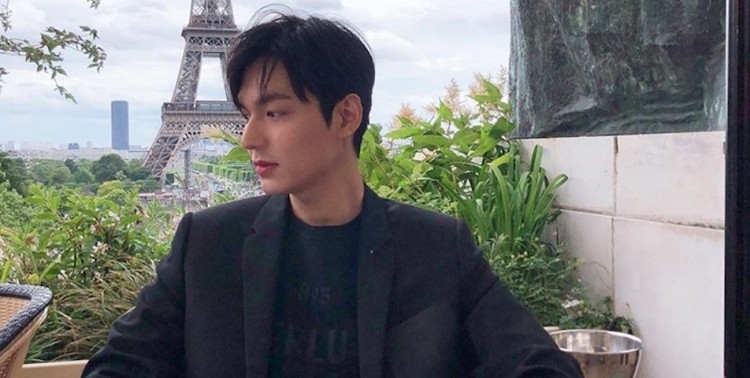 Lee Min Ho has officially greeted his fans in his first live broadcast since his military discharge in April. Although it was a brief Instagram Live session, Lee's fans are thrilled to see him again.
The Legend of the Blue Sea actor surprised his fans when he decided to go on Instagram Live on Thursday. While reading his fans' messages, the actor is seen preparing for his activity for the day. According to Lee, he is in Paris for a photo shoot and just decided to make the sudden broadcast to greet his fans.
One fan asked him if he has his meal yet. At first, the actor laughs as he told the fan that he is on a diet but also said that he had a bread already.
Min Ho's sudden broadcast garnered over 60,000 viewers. Although he did not give much detail about the photoshoot or his upcoming projects, he gifted them with his stunning visuals all throughout the broadcast. The 31-year-old actor also told his fans that he enjoyed his first IG live and promised to do it more often.
The actor has been confirmed to star in the upcoming Korean drama, The King: The Eternal Monarch, alongside Goblin actress Kim Go Eun. This will be Min Ho's comeback project after completing his two-year mandatory military service in April.
The King: The Eternal Monarch is a fantasy drama about two parallel universes, one under a monarchy while the other is democratic. Lee Min Ho will be playing the role of Emperor Lee Gon, who fights a devil and tries to close the door that opens into a parallel world.
Kim Go Eum, on the other hand, will portray two different roles: detective Jung Tae Eul in the Republic of Korea and the criminal Luna in the Empire of Korea. The emperor and the detective will work together in both worlds and a romance will blossom between them. The drama is set to begin filming later this year and expected to premiere in the first half of 2020.
Lee Min Ho's last K-drama before his military enlistment was the SBS hit fantasy series Legend of the Blue in 2016. He also appeared in the four-part documentary series DMZ, The Wild which aired in 2017.
The City Hunter actor began his military service in May 2017 as a public service officer at the Suseo Social Welfare Centre in Gangnam District Office. He could not serve as an active duty soldier due to leg injury that he sustained from a car accident in 2006.
© 2021 Korea Portal, All rights reserved. Do not reproduce without permission.