'Legends Of The Blue Sea' Actor Lee Min Ho Completes Military Service; Fans Waiting For New Project Announcement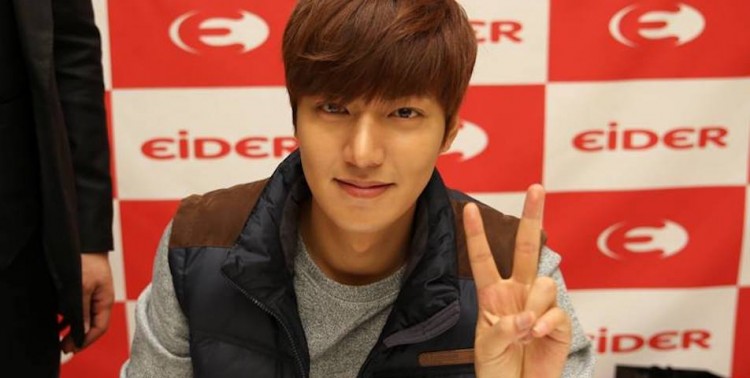 Lee Min Ho is back and everyone is excited for his return in the spotlight. The Legends Of The Blue Sea actor has finally discharged on April 25 after he successfully completed his two-year service as a public service worker.
Lee started his enlistment in May 2017. However, he was evaluated unfit to serve as an active duty soldier due to his previous leg injury. Instead, he served as a public worker at the Suseo Social Welfare Center.
The actor got involved in a car accident in August 2006 with fellow actor Jung Il Woo. He again suffered another car accident in 2011 while filming City Hunter.
In March 2018, Lee entered the Korea Army Training Centre in Nonsan, South Chungcheong Province for his basic military training. He returned to his public service duty after four weeks of training until he was discharged on Thursday.
After completing his last day at work as a public service worker, he greeted his fans, also called Minoz, from all over the world who are waiting for him outside the center. His exit has gone viral and the hashtag #WelcomeBackLeeMinHo has been trending worldwide on Twitter.
Lee Min Ho is also back on social media after almost a year of absence. A few hours after his discharge, The Heirs actor shared a couple of pictures of him and his dog along with some bouquets of flowers from well-wishers celebrating his successful military service. He simply wrote, "Thank you" in the caption.
Meanwhile, although Lee did not hold a press conference to discuss his future plans, his agency, MYM Entertainment, has issued a statement about his discharge. According to MYM, the actor is currently reviewing multiple projects. Lee is expected to make a public appearance soon.
Lee Min Ho is one of the most popular Korean actors today. He made his acting debut in 2003's Secret Campus. He rose to fame when he appeared in Boys Over Flowers in 2009. The role gave him first acting award from the 45th Baeksang Arts Awards.
He also portrayed the lead roles in the 2011 action drama City Hunter, The Heirs in 2013, and Legend of the Blue Sea in 2016. Lee also appeared in movies such as Gangnam Blues in 2015 and Bounty Hunters in 2016. The success of both his films and TV dramas throughout Asia cemented his name as one of the top Hallyu stars today.
© 2020 Korea Portal, All rights reserved. Do not reproduce without permission.