'Outlander' Season 5 News & Update: Sophie Skelton Reveals What To Expect From Brianna Next Season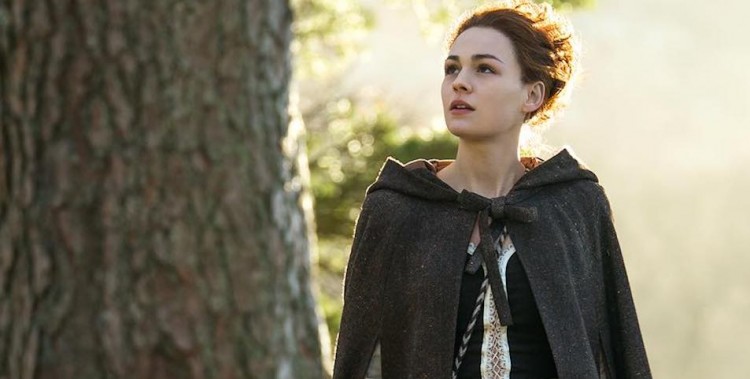 Brianna has evolved a lot as a woman in Outlander Season 4. Sophie Skelton, who plays the character, has teased that more is expected to be revealed about her character in the upcoming instalment.
Skelton shared with Parade that Brianna will still deal with the tragic experience she had in the hands of Stephen Bonnet (Ed Speelers) last season. But in Outlander Season 5, she will become a stronger woman as she has new roles to play: a mother and a wife.
When asked if Bree has already forgiven her father, Jaime (Sam Heughan), for what happened to Roger, Skelton thinks Brianna already did. It can be recalled that in Season 4, Jamie beat up Roger (Richard Rankin), thinking that he is the man who molested his daughter. It was eventually revealed that Jamie committed a mistake and he did rectify it by finding and saving Roger from the Mohawks.
The actress cited a passage in Diana Gabaldon's fifth novel, The Fiery Cross, wherein Bree told Roger "If it was anyone's fault, it's Lizzie's and no one blames her." Skelton believed that everyone committed a mistake on that instance, but it was just easy for Bree to blame her father because they are the same.
Skelton also talked about the challenges that Brianna is facing when she when back in time. For one, Bree needs to constantly watch her overall demeanor as a woman of the 18th century. She needs to be careful that her attitude as a modern woman of the 60s will not be revealed to the people around her.
The actress said Bree doesn't have a problem keeping the layback woman facade because once she's on a corset, it restrains her modern woman walk. Shelton, however, admitted that she still wants to keep the 60s vibe on her character by throwing an "okay" word in the conversation to remind herself that Bree is not from the past.
"Brianna might slip up and say something when she is angry, and in terms of how she walks and things, I wanted to keep that very '60s vibe in her, but, actually, once you're in a corset, that's very difficult to do because you can't really move," Skelton said.
Skelton's impressive performance in Outlander Season 4 earned her a chance to be included for consideration for the 2019 Emmy Awards. Her name has been put out for consideration in the Drama Supporting Actress category while her on-screen partner Richard Rankin for the Best Supporting Actor.
Co-stars Caitriona Balfe (Claire) and Sam Heughan were also put out for consideration for the Best Actress in a Drama Series and Best Actor category, respectively. Maria Doyle Kennedy (Aunt Jacosta), is also up for Emmy consideration for Drama Guest Actress.
Overall, Outlander is up for six nomination considerations as the series itself is submitted for Best Drama category.The 2019 Emmys official list of nominees will be released on July 16 while the awards night will air in September.
© 2023 Korea Portal, All rights reserved. Do not reproduce without permission.