'Outlander' Star David Berry Talks About Lord John Grey's Sexuality & Things Fans May Haven't Realize Yet About His Character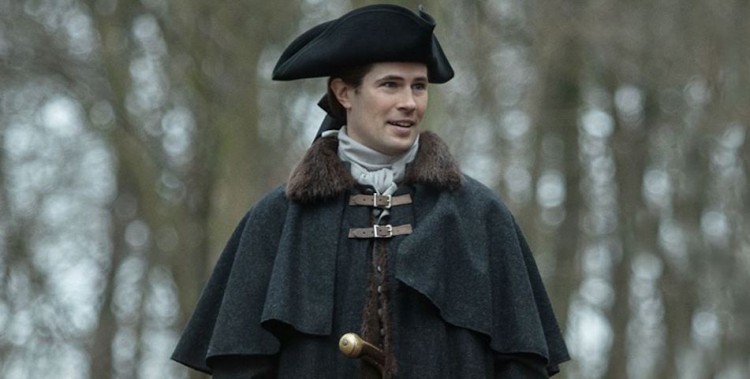 David Berry's character in Outlander TV series is one of the most beloved, particularly in the previous season. Berry talked about Lord John Grey and why many could relate to his character.
In a recent interview with HollywoodLife, Berry opened up about some of the most memorable scenes of Lord John Grey in Season 4. One of which is the moment when John and Claire (Caitriona Balfe) finally had a chance to talk.
The actor also expressed his excitement and gratitude of sharing the screen with Balfe. In Season 4, Claire and John had a heart-to-heart talk about their feelings towards Jamie (Sam Heughan). He said viewers don't often see a scene where a wife talks to the man who loves her husband.
"I think in many ways, his sexuality is actually the most relatable thing about John. In the sense that we've all had feelings of unrequited love or we've all experienced that, and the pain that that can bring. I think that's really not having exclusivity to sexual preference. That's just extremely relatable," Berry said.
The Australian actor also expressed admiration to his character. He said Lord John Grey is a good person and a man of honor. He explained that the things John did, like taking care of Jamie's son, William, and trying to Brianna (Sophie Skelton), are not all out of love for Jamie.
"He does it because he's a stand-up guy. It's what gives him his integrity, beyond his love for Jamie," said Berry.
Starz has yet to confirm if Berry is returning in the fifth installment. Outlander Season 5 will be based on The Fiery Cross, the fifth book in the Outlander series of Diana Gabaldon. In the book, John did not appear in person but he and Jamie exchange letters throughout the novel. Brianna will find one of the letters where she will learn that John has been helping her father find Stephen Bonnet.
So far, the cast members that are confirmed to be seen next season are Heughan, Balfe, Skelton, Richard Rankin (Roger), Duncan Lacroix (Murtagh), César Domboy (Fergus), and Lauren Lyle (Marsali). A new addition to the Fraser clan is a cat named Adso.
The story in Outlander Season 5 will revolve around the American Revolution and how the Fraser family will face new challenges during the uprising. It was earlier teased that Jamie will be facing a difficult challenge next season because of his connection to the leader of the Regulators, Murtagh Fitzgibbons Fraser.
Outlander Season 5 is expected to premiere in the fall. Meanwhile, Season 4 is already available on DVD and Blu-Ray.
© 2023 Korea Portal, All rights reserved. Do not reproduce without permission.