Australia's Channel 9 Issues Apology Over Racist Comments About BTS On Its '20 To One' Program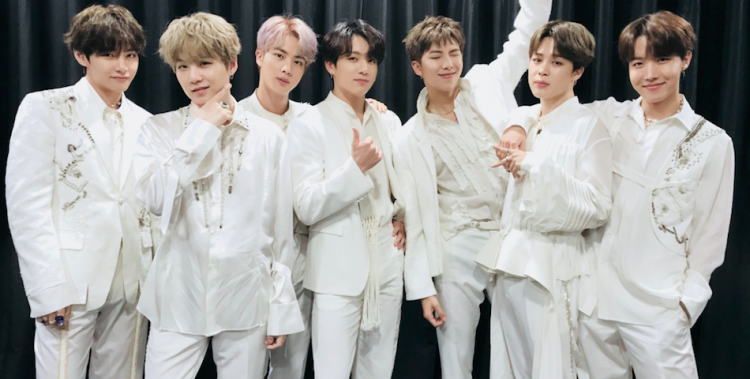 Australia TV network Channel 9 came under fire after one of its shows, 20 To One, aired a segment about BTS that contain what perceived by fans as racists remarks. BTS ARMY demanded an apology from the network as they started the hashtag #Channel9Apologize a worldwide trending topic.
In the 20 To One show that aired on Wednesday, hosts Erin Molan and Nick Cody presented the top 20 global crazes. Many BTS fans tuned in to the show as the teaser for the episode featured the "Boy With Luv" hitmakers.
When the list was revealed, BTS is at No. 18 on the list but it was not the thing that infuriates the ARMY. The fans expressed anger when the show presented the 2019 Billboard Best Duo/Group winner is "the biggest band you've never heard of." The show also called BTS as "the South Korean One Direction" and who spoke at the United Nations about hair products among others.
BTS fan group in Australia immediately shared their views about the segment. Australia BTS expressed disappointed of the show, saying it inaccurately presented BTS and its members, and did not only mock the group's music and advocacy but also its fans.
The hashtag #Channel9Apologise began trending No.1 in Australia and South Korea. International fans of BTS also took to Twitter to express their anger towards the racist and xenophobic description of the group. Watch the clip below.
On Thursday, the network issued an apology for those who have felt offended by the episode of 20 To One. However, it also stressed that the program did not violate any broadcast regulations. The network added that the description was done to "humorously highlight" BTS's global popularity.
"As a light-hearted entertainment program, it is our belief that last night's episode of 20 to One, which highlighted the 'Greatest Global Crazes', did not breach any broadcast regulations, and was intended to humorously highlight the popularity of the group. We apologise to any who may have been offended by last night's episode," a representative of Channel Nine told SBS PopAsia.
Moreover, the BTS Army also trending the hashtag #FireAlexWilliamson which calls for the Australian comedian to be fired after he supported what fans claimed to be racist remarks about the band. Although Williamson was not among the people who spoke about BTS in the segment, fans were furious of his response to the fans' outcry about the segment.
"Shut the f*** up c*** it ain't racist they just don't give a f*** about boy bands who are designed solely to extract $ from the hip pocket of 14yo's. I'll always revel in the genuine talents of South Korean professors such as Cheon Jinwoo. F*** these c****," he tweeted.
© 2019 Korea Portal, All rights reserved. Do not reproduce without permission.