King Of Norway Is BTS ARMY; Asks South Korean President Moon Jae In When Will BTS Perform In His Country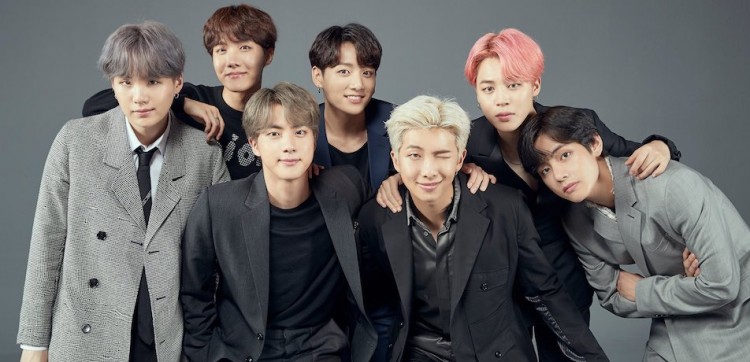 The King of Norway Harald V has been revealed to be a fan of BTS. His Royal Highness himself has asked South Korean President Moon Jae In on when will the K-pop sensation visit and perform in his country.
King Harald V recently held a banquet in his country and South Korean president Moon Jae In is one of his guests. During his speech, Harald V mentioned Korea by comparing the fermented food of both countries. The king said if Korean has Kimchi, Norway have Rakfisk.
Then he went on mentioning BTS. King Harald V admitted that many of their students travel to Korea to study. Then he asked Moon on when will BTS come to Norway.
"I don't know if it's because of K-Pop, but a lot of our students travel abroad to study in Korea. On their behalf, I'd like to ask when BTS will come to Norway," the King said.
So far, the "Boy With Luv" singers have yet to perform for their fans in Norway. However, they did visit the country during Bon Voyage Season 1.
In 2016 after their third-year anniversary, the septet traveled to Northern Europe and was able to visit some of the best tourist spots of Norway, Sweden, and Finland. It can be recalled that in the first season of Bon Voyage, BTS member V talked to her grandmother over the phone on his way to the airport and proudly told her that he is going to Norway.
The group enjoyed their stay in the Scandinavia except when RM lost her passport in Sweden. Most likely the boys would love to return to Norway again.
Meanwhile, BTS ARMYs from Norway and other countries shared messages, memes, and GIFs on Twitter to support King Harald V's appeal for BTS to do a concert in his country. Many are wondering what could be President Moon's respond to King Harald V's speech. Some added that it could also be expected that in the diplomatic talks between the two leaders, BTS may have also brought up.
As King Harald V said the number of BTS fans in Norway couldn't be underestimated. The group's latest album, Map of the Soul: Persona, charted at No. 3 in the country when it was released in April. Additionally, Norway has been one of the countries where BTS's Burn The Stage: The Movie was shown last year.
HOW CAN THEY GO TO THE MILITARY WHEN KINGS OF COUNTRIES ARE ASKING FOR THEM?!? ‍️@BTS_twt pic.twitter.com/MDpLWun0W9 — SKBusan (@SKBusan) June 13, 2019
Whoooaaaah that's a special request from the King of Norway himself!!! Yes, a BTS concert in Norway I agree too!!! pic.twitter.com/r4TPx0ORCc — ️‍daisychains_BTS (@shea_milan93) June 13, 2019
President Moon: "Hold on! Let me get the boys on the phone."
️ — JinIsMyWonderLAnd BTS Is My Remedy (@LA3714) June 13, 2019
© 2019 Korea Portal, All rights reserved. Do not reproduce without permission.