BTS's V Trolls An ARMY Online But Fan's Response Melts His Heart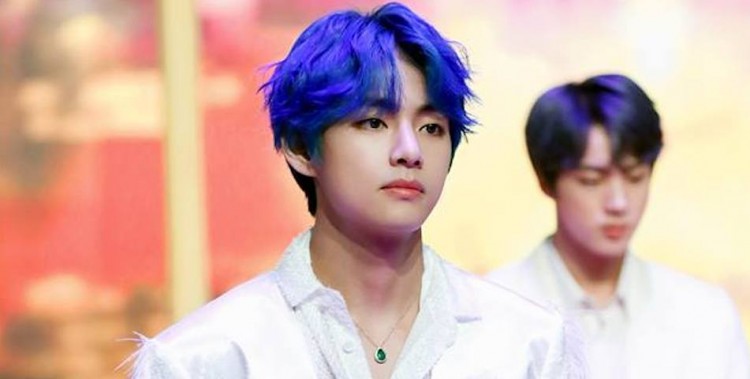 BTS has been very vocal about their love and appreciation to their legion of fans, called the ARMY. BTS member V has shared another story about an ARMY he met online and how she touched his heart.
The septet shared on their official YouTube channel the "Bangtan Attic" video as part of their 2019 BTS Festa. In a 55-minute clip, Jin, Suga, J-Hope, RM, Jimin, V, and Jungkook reminisce their childhood days, their debut as BTS, and their thoughts about the group and the members.
At first, the members feel nostalgic when they answer questions about the things they remember in their childhood. There were questions such as their favorite food when they were kids, the most memorable gift they received when they were young, and what they usually do in their favorite hideout.
Then the question became more serious when each member was asked to say something about what changed on each other since their debut to present. They've also shared their thoughts about what BTS then and now.
Then they were asked to choose an adjective for BTS. At first, V is quite hesitant to tell a story but RM encouraged him to share it with the group.
Taehyung said there was a time when he was playing a mobile game and someone asks in the chatroom, "Who likes BTS?" Taehyung replied by saying he likes BTS but he dislikes member V. The fan's replied to V's comment touched the heart of the BTS member as well as his bandmates.
"The ID was Ultra Suga or something like that. I asked, 'So you must like Suga?' and the person said, 'Yes, I like him so much.' Then I said, 'I hate V the most" and ask what she thinks of that. This was her response. She wrote, 'They are all so precious to me.' That made me feel warm inside," V confessed while pointing to his heart. Watch V's story below at 45:56 mark.
Taehyung said he was touched after hearing what an ARMY said about BTS and the members were also moved by the fan's dedication to the group. Then RM read the next question "What about ARMY that makes you happy?."
V immediately answered that the fan's response to him at the chatroom about loving all BTS members makes him happy. Both Suga and J-Hope agreed that V's story is what makes them grateful of having the ARMY.
Meanwhile, many BTS fans were also touched by V's story while others stressed that a true ARMY stans all members of the group, like the fan who talked to V in the chatroom. Some fans were relieved to know that Taehyung did not get blocked in the chatroom or bombarded by ARMY's comments after he said he hates V.
BTS is celebrating their sixth-year anniversary of June 13. The "Boy With Luv" hitmakers are set to have their 5th Muster celebration on June 15 and 16 at the Busan Asiad Auxiliary Stadium and on June 22 and 23 at the Olympic Gymnastics Arena in Seoul.
© 2019 Korea Portal, All rights reserved. Do not reproduce without permission.