'This Is Us' Season 4 Spoilers: Justin Hartley Teases What Could Old Kevin Will Look Like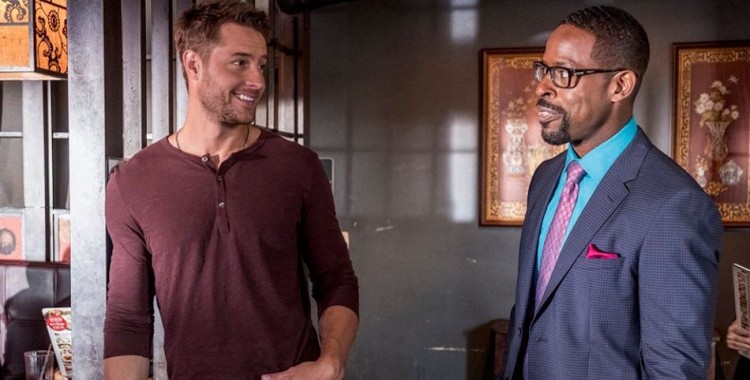 Justin Hartley could be one of the cast members of This Is Us that is great in dropping clues and hints on what to expect in the upcoming season. But also, he is an expert in dodging questions and let fans make their own guesses.
This Is Us fans still need to wait for several months before they finally know what will happen to the favorite characters particularly to Kevin (Hartley). Towards the end of Season 3 finale episode, the family gathered together at Kevin's house to visit their ailing mother, Rebecca (Mandy Moore).
Many are wondering where is Kevin since he wasn't seen in the family gathering. The only thing that is clear about Kevin's future is that he has a son that is about 10 to 12 years old. When old Randall asked Kevin's son about his father's whereabouts, he just said his father is out to grab some take out food.
It means Kevin could be doing fine and there is no mention about the child's mother either. In an interview with TVLine, Hartley was asked if he knows who the mother of Kevin's son. The actor tried not to spoil anything by saying he doesn't want to tell if he knows who the mother is or not.
"No. I don't want to say no. I tell you what if I say yes, it gives... I don't want to tell you if I know or not. How about that?" he said.
Justin Hartley said like everybody else, he also hopes to know more about Kevin's relationship with the mother of his kid in the upcoming season. Many have speculated that it might be Kevin's first love Sophie (Alexandra Breckenridge).
It can be recalled that Kevin talked to Sophie after finding out that his current girlfriend Zoe (Melanie Liburd) does not want to have children. Kevin also found out that Sophie is already engaged but the latter could have called off the wedding.
Another thing that makes fans wondering about is the looks of old Kevin. So far, viewers have seen old Rebecca, Randall (Sterling K. Brown), Beth (Susan Kelechi Watson), and Toby (Chris Sullivan).
Hartley and Chrissy Metz (Kate) are the cast members who haven't done the older transformations. The actor admitted that he is also curious to see how his character will look like in the future. However, since Kevin was not seen in the last scenes in Season 3 finale, Hartley threw some speculations on what could old Kevin look like.
"I haven't been told, so I'll just throw a few things out there because I don't know. I'm curious, did something happen to his face? Or have we just not seen it?" he teased.
This Is Us Season 4 is expected to start filming this summer. NBC could be making announcement about its premiere date soon after.
© 2023 Korea Portal, All rights reserved. Do not reproduce without permission.