'This Is Us' Star Justin Hartley Joins 'The Hunt' Movie + Actor's Thoughts About 'The Young And The Restless' Recasting Adam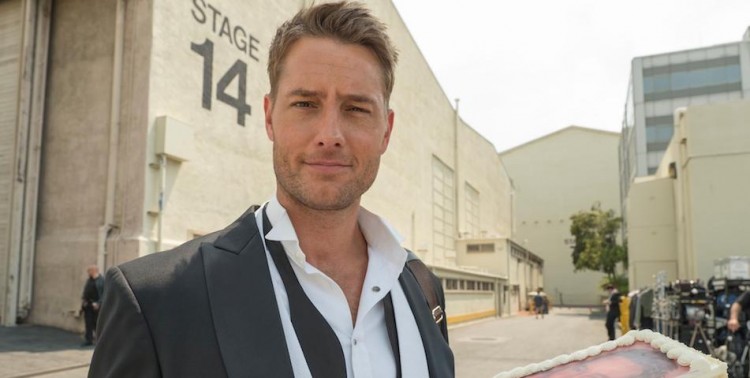 This Is Us actor Justin Hartley has landed a role in the upcoming political action-thriller movie, The Hunt. Hartley has also shared his thoughts about the recasting of his character, Adam Newman, in The Young And The Restless.
Hartley has been cast in the action thriller The Hunt along with actress Emma Roberts and It's Always Sunny in Philadelphia actor Glenn Howerton. It is not clear what would be the plot of the upcoming film but there have been reports that it will be about the escalating tension between the political right and left in the U.S.
The Hunt is slated to hit theaters on October 18, 2019. It will be helmed by Z for Zachariah director Craig Zobel, who also directed episodes for TV series such as Westworld, American Gods, and The Leftovers.
Meanwhile, Justin Hartley also shared his thoughts about the plan of The Young And The Restless to recast his character, Adam Newman. The actor played the role from 2014 to 2016.
Hartley thinks it is a great idea to bring back Adam as he is an important character in the series. Then he jokingly said he could resume playing the role when This Is Us is in hiatus.
"I've got the time. I'm off here [soon]," Soaphub quoted Hartley as saying.
Obviously, Hartley is just joking as his schedule for the year is already packed. Aside from The Hunt, Hartley is also set to star in two more projects: Little and Lexi. In Little, the actor plays the role of a school teacher. He said it is about a man who loses touch with personal relationships because he buries himself on his phone.
The actor also currently stars in NBC hit drama This Is Us. He played the role of Kevin, one of Jack and Rebecca Pearson's Big Three. The series' Season 3 is set to wrap up next month.
Hartley was the third actor to play the role of Victor Newman (Eric Braeden) and Hope Wilson's (Signy Coleman) son in The Young And The Restless. Actor Chris Engen first portrayed the character in 2008. After a year in the role, Engen announced his exit because of objections over his storyline, and he was replaced by Michael Muhney.
In 2014, Hartley stepped in as Adam after Muhney was fired from the role. Adam was presumed dead and hasn't been seen since 2016. But last year, Adam's wife, Chelsea, was seen calling someone after he stole money and fled town. Many believe that it was Adam that Chelsea talked to over the phone.
© 2023 Korea Portal, All rights reserved. Do not reproduce without permission.