Hallyu Actor Rain Confirmed To Star In Upcoming Fantasy Drama 'Welcome 2 Life'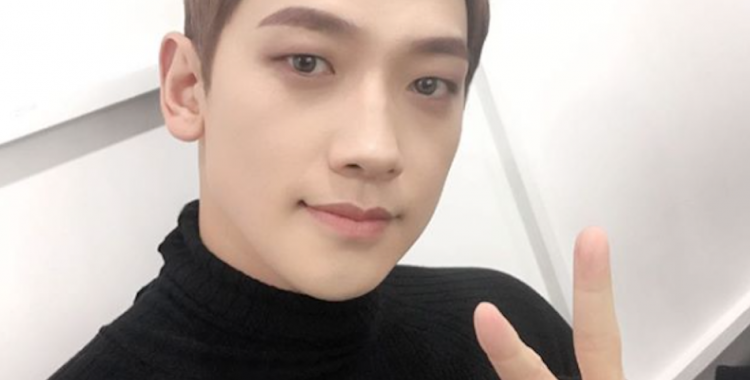 MBC has confirmed that Korean singer-actor Rain will be the lead star on its upcoming fantasy legal drama Welcome 2 Life. It will be his K-drama comeback after the action fantasy Sketch in May 2018.
It was first reported in March that Rain received an offer to star in the upcoming romance fantasy drama of MBC. At the time, his singer's very-own agency, Rain Company, confirmed the offer but said it is just one of the projects that the Full House actor is considering at the moment. Now, Rain has finally agreed on the project.
Welcome 2 Life tells the story of a talented but selfish lawyer, Lee Jae Sang (Rain), who helps people who want to take advantage of the law. He is the top lawyer of JK Law Firm, one of the country's top five law firms.
Jae Sang normally does everything in order to win his case. But one day, he gets involved in a traffic accident. He gets sucked into a parallel universe due to the accident and begins to live a completely different life as an honest and honorable prosecutor.
Joining Rain in the K-drama are Blow Breeze actress Lim Ji Yeon and Oh My Ghost actor Kwak Si Yang. Lim Ji Yeon will be playing the role of Lee Jae Sang's ex-girlfriend, police detective Ra Si On, who usually acts before she thinks.
Although Ra Si On has a tough personality, she is kind by nature. She breaks up with Jae Sang and since then, they are not in speaking terms. However, in the parallel universe, Si On is a bright, energetic, and optimistic working mom who supports her husband, Lee Jae Sang.
Kwak Si Yang, on the other hand, will portray the role of police officer Goo Dong Taek, who is Ra Si On's partner at work. He is known for having a hot-tempered personality, but in reality, he is a soft-hearted person.
Welcome 2 Life is set to start filming once the casting is complete. It is expected to premiere by the end of July after the second season of Partners for Justice.
Meanwhile, Rain has been in the headlines lately not only because of his controversial Instagram post about his recent movie Uhm Bok Dong but also because of other reasons. For one, his company is planning to launch a boy group. The Rain Company is planning to produce a seven-member boy group that consists of Koreans and non-Korean members.
Additionally, Rain and his wife, Korean actress Kim Tae Hee, have announced in February that they will soon become parents of two children. Kim is set to give birth to their second child in September.
© 2019 Korea Portal, All rights reserved. Do not reproduce without permission.