Korean Singer-Actor Rain In Talks To Lead New MBC Fantasy Legal Drama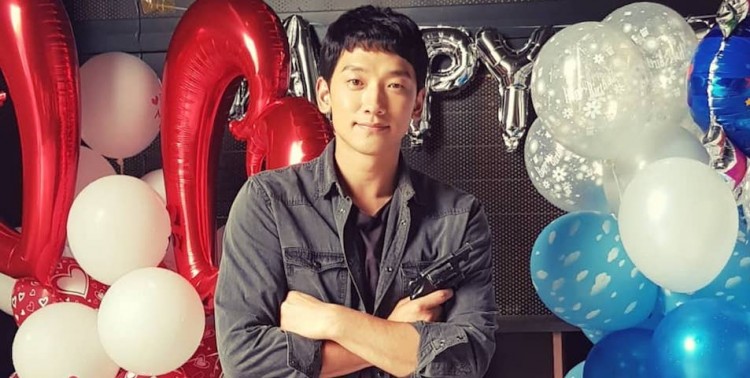 Korean singer-actor Rain has received an offer to star in the upcoming fantasy legal drama of MBC. Reports indicate that he is currently in negotiations for a deal.
The new K-drama is titled Living Two Lives Anyway. Soompi quoted a source from the singer's agency, Rain Company, as saying that Living Two Lives Anyway is just one of the projects that the Full House actor is currently reviewing. So far, Rain has yet to decide on any of it.
Living Two Lives Anyway is about a skilled but cocky lawyer who falls into a parallel world after getting into an unfortunate accident. If Rain signs a deal to do the MBC drama, it will be his comeback TV project since JTBC's Sketch aired in May 2018.
So far, MBC has yet to reveal casting details of the upcoming drama. Reports, however, stated that it will be helmed by Make A Woman Cry director Kim Keun Hong and the script will be penned by Yoo Hee Kyung of Falling For Innocence.
Rain has long been recognized as all around artist. Aside from being a great singer-songwriter, he can also impress his fans in his acting skills.
The Korean actor has established his status as a Hallyu star when he starred in the pan-Asia hit drama Full House in 2004 alongside Song Hye Kyo. He is also among the very few Korean actors who made it to Hollywood. Rain appeared in Speed Racer in 2008 and in Ninja Assassin the following year.
The singer has been in the headlines recently for different reasons. First, Rain confirmed that he is planning to debut a new boy group and his company is currently working on it.
Then he received backlash over an Instagram post that he shared when he was drunk. Rain's controversial message was posted following the unfavorable reviews about his movie Uhm Bok Dong during its preview screening.
The "Rainism" hitmaker portrayed the role of famed cyclist Uhm Bok Dong in the true-to-life story movie. Uhm became a symbol of pride for Koreans when he defeated Japanese cyclists and won the championship in a bicycle race during the Japanese colonial rule of Korea. Although it did not receive favorable reviews from critics and some moviegoers, the film still earned over $431 million in the box office.
Then, Rain and his wife, actress Kim Tae Hee, announced that they are expecting their second child. Kim is expected to give birth in September.
© 2020 Korea Portal, All rights reserved. Do not reproduce without permission.