Korean Celebrity Rain Opens Up About His Intense Preparation For New Movie 'Uhm Bok Dong'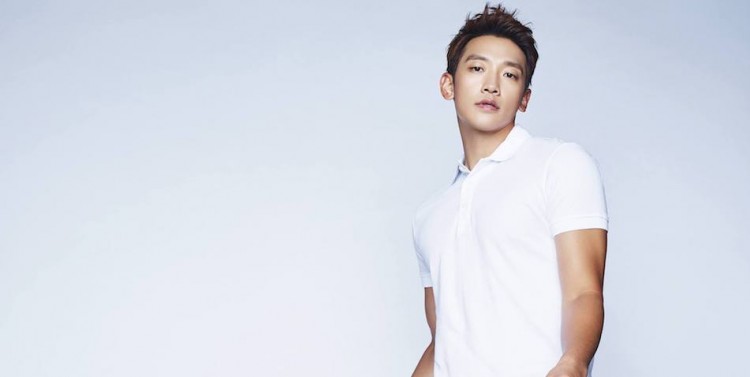 Korean singer/actor Rain shared an interesting story about the filming of his new movie, Uhm Bok Dong. The Hallyu actor revealed that he trained so hard for his role to the point that it changed his physique because of it.
During his appearance in SBS's Night of Real Entertainment, Rain was praised for his broad shoulder. He then talked about his new movie Uhm Bok Dong and how it changed his body.
Rain revealed that he trained a lot for the flick and jokingly added that he started to resent his movie producer, actor Lee Beom Soo, because of it. Apparently, rode a bicycle for more than 20,000 kilometers to train for the role.
"I entered the athlete's village. I rode a bike for six hours a day. I started to feel resentful of someone while continuing to ride it," he said.
Rain, however, have something to thank for in his new movie. He said cycling became an intense workout for him. He revealed that his thigh and butt became firm but it also requires him to change his pants size from 32 to size 40.
Uhm Bok Dong is a biopic that is based on the life of South Korean cyclist, Uhm Bok Dong, who won the first place in a bicycle race when he defeated Japanese cyclists during the Japanese colonial rule of Korea. He became a symbol of pride for Koreans. Rain plays the lead character Uhm Bok Dong.
Prior to the official release of his movie on February 27, 2019, Rain was slammed for his Instagram post that he shared when he was drunk. The actor's controversial message was posted following the unfavorable reviews about his movie during the preview screening last week.
Reports indicate that the movie raised questions on whether or not Um Bok Dong should be called a patriot when he allegedly stole the bicycle he rode in a race against Japanese cyclists. This raised questions about the film's historical accuracy and made some to give the movie poor reviews online.
In his post, Rain said he had done his best for the role and he hopes that those who watched the move would recognize his sincerity. He also asked the moviegoers to at least remember the name Um Bok Dong.
According to Korea Times, Rain Company has admitted that the actor-singer "had a few drinks" when he shared the message. The label added that the singer-actor would accept whatever the outcome of the movie in the box office.
© 2023 Korea Portal, All rights reserved. Do not reproduce without permission.