'NCIS: Los Angeles' Season 10 Episode 22 Spoilers: Callen Will Follow Anna In Cuba; Someone May Not Return Home Alive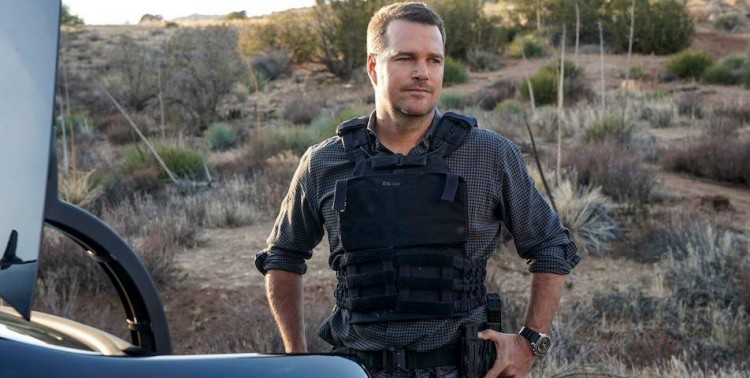 The agents of NCIS Los Angeles will go in a dangerous and unsanctioned mission once again. The team with travel to Cuba in the upcoming NCIS: Los Angeles Season 10 Episode 22 because of Callen's ex-girlfriend Anna Kolcheck.
In the previous episode, former ATF agent Anna Kolcheck (Bar Paly) escaped prison along with another inmate, Kate Miller (Eve Harlow). Agent G. Callen (Chris O'Donnell) was brought into for questioning because the U.S Marshall believe that Anna and Kate got some help from outside and that could be the NCIS agent.
At the end of the episode, titled "The One That Got Away," Callen finds out why Anna escaped and why she is determined to complete what seems to be a mission. It was revealed that Kate has a close connection to the Head of Russian Security Services Pavel Volkoff (David S. Lee). Callen knows that there is only one reason why Anna would go after the Russian official: she is trying to find Callen's father.
In their trip to Cuba, another of Callen's ex-lovers will also tag along: CIA agent Joelle Taylor (Elizabeth Bogush). In a teaser photo that was released by CBS for Episode 22, it shows Kensi (Daniela Ruah) and Deeks (Eric Christian Olsen) driving a convertible car. The two stopped by to talk to Sam (LL Cool J) and Callen who are also seen with Joelle. Callen could have asked for her help to reach out to her assets in Cuba.
A teaser clip for the upcoming NCIS: Los Angeles Season 10 Episode 22 is more intense and action-packed as expected. Anna finds Volkoff but someone may not come home alive at the end of the episode.
The video shows Callen being pick up by some Cuban soldiers while Sam tells him through their earwig to run. The soldiers bring Callen in what seems to be an empty shipping container where he saw Anna and Joelle being gag and tied up. At the end of the clip, Volkoff is seen firing his gun towards Anna and Joelle.
Meanwhile, it is expected that Hetty (Linda Hunt) will return in this episode considering that his team will be going on an unsanctioned mission again. It can be recalled that an unauthorized mission in Mexico in Season 9 finale has put the lives and careers of her agents at risk.
Hetty will not let this to happen again. She is most likely going to help her team to ensure a successful mission in Cuba.
The story of Callen's father might continue up to the last two episodes of Season 10. The synopsis of Episode 24 stated that Hetty will reach out to her old friend, Navy Lieutenant Colonel Sarah "Mac" Mackenzie (Catherine Bell) to get information from a Russian diplomat. Mac's presence in the season finale could be to find Callen's father or to help on the on-going terror attack case of the team.
NCIS: Los Angeles Season 10 Episode 22 will air on May 5 at 9:00 p.m. ET. The season finale of the CBS series is slated on May 19.
© 2023 Korea Portal, All rights reserved. Do not reproduce without permission.