'NCIS: Los Angeles' Season 10 Episode 21 Spoilers: Anna Kolcheck Escapes From Prison; Callen Racing Against Time To Find Her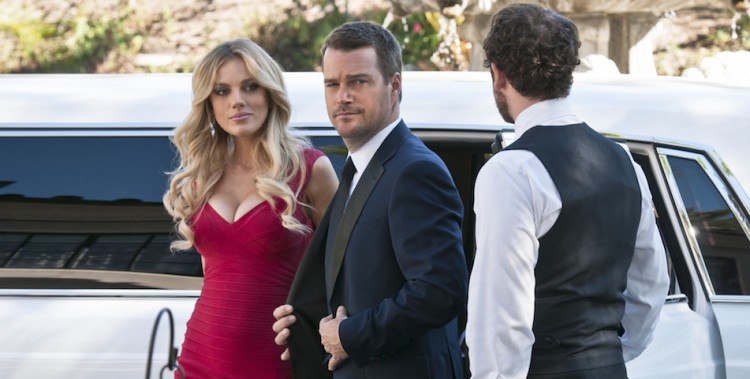 Hetty is back but the team's celebration will be short-lived when another case will come up and it involves someone close to them, particularly to Agent Callen. His ex-girlfriend, Anna Kolcheck, escapes from prison in the upcoming NCIS: Los Angeles Season 10 Episode 21.
According to the official synopsis of the episode, titled "The One That Got Away," former ATF agent Anna Kolcheck (Bar Paly) escaped with her cellmate. Agents Callen (Chris O'Donnell) and the rest of his team will assist in the investigation and try to locate the whereabouts of the fugitives.
The teaser for Episode 21 shows Callen and Sam responded in the prison break and find out that Anna is among those who escaped. It looks like Anna and her cellmate planned for an elaborate prison break as Callen is seen checking the hole that the two used to escape.
The sneak peek also suggests that Anna is coerced to escape prison, possibly of her cellmate. Anna is known to have a connection to Russia because of her father, Arkady Kolcheck (Vyto Ruginis). Arkady is listed among the returning guest characters in the upcoming episode. He could be the reason why Anna is forced to commit another crime.
Callen's ex-lover is also seen punching a state trooper. Towards the end of the teaser, Anna is on her knees while a man is pointing a gun on her head.
Anna was last seen in this season's Episode 7 when she was sentenced to prison for manslaughter. In the episode, she told Callen and her father, Arkady, not to visit her again in prison.
Anna goes to prison for shooting an unarmed suspect in the NCIS-ATF joint operation in the previous season. She blamed the NCIS agent for getting her into trouble. Callen, on the other hand, insisted that he just told the investigators the truth about what happened during their operation.
Meanwhile, Special Prosecutor John Rogers (Peter Jacobson) is also returning in NCIS: Los Angeles Season 10 Episode 21. His return could also be related to Anna's escape. Callen's ex could possibly get involved with a dangerous group that the Department of Justice has been tracking down.
NCIS: Los Angeles will be taking a quick break and will not air a new episode on Sunday. Season 10 Episode 20 will air on April 28 at 9:00 p.m. ET on CBS.
© 2021 Korea Portal, All rights reserved. Do not reproduce without permission.