'Bohemian Rhapsody' Actor Rami Malek Confirmed To Star In 'Bond 25' As Villain + More New Cast Members Revealed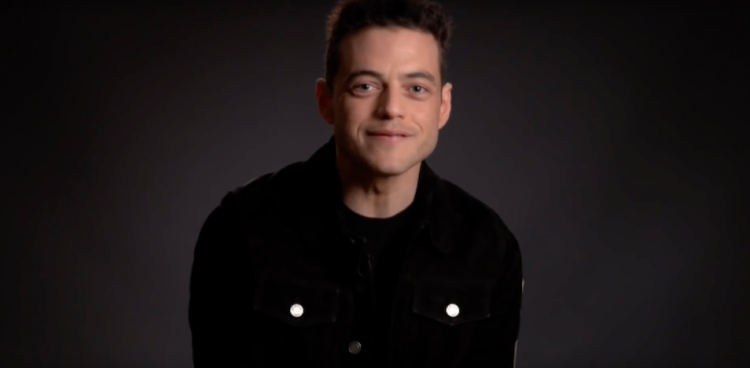 The James Bond franchise has finally dropped the name of the actor who will play the role of the villain in Daniel Craig' last 007 movie: it's Rami Malek. The official title of the sequel as well as the name of the character, however, remain under wraps.
During Bond 25's launch event in Jamaica, Malek made the announcement himself about the new role that he will be playing. In a recorded video released during the special live stream event, the Bohemian Rhapsody actor issued a warning to James Bond that it will never be an easy battle between his character and the MI6 agent.
"I'm very much looking forward to joining the cast and crew very soon, I will be making sure that Bond does not have an easy ride of it in his 25th outing," the Oscar-winner said. Watch Malek's clip at 12:59 mark of the video below.
During an appearance on Good Morning America, he also confirmed the villainous nature of his character and promised to give Craig "a run for his money." Although the producers have yet to name Malek's character, they instead left a hint on the plot description of Bond 25. It stated that the villain could be a tech-obsessed man.
According to producer Barbara Broccoli, the movie will kick off in Jamaica where Bond is spending time by himself as he is no longer in active service. But his newfound peace will be short-lived. His old friend Felix Leiter from the CIA turns up asking for help to rescue a scientist who was kidnapped. Bond will track down a mysterious villain that is armed with dangerous new technology.
It was previously reported that Malek is being eyed for the role but his filming schedule for the last season of Mr. Robot has a conflict with that of Bond 25. Apparently, the actor's agency, WME, has succeeded in negotiating Malek's shooting schedule to accommodate both productions.
Meanwhile, returning for the new installment are Ralph Fiennes (M), Naomie Harris (Moneypenny), Lea Seydeoux (Madeleine), Ben Whishaw (Q), Rory Kinnear ( Tanner), and Jeffrey Wright (Felix). Aside from Malek, joining the franchise for the first time are Captain Marvel actress Lashana Lynch, Flash actor Dali Benssalah, Velvet Buzzsaw star Billy Magnussen, Blade Runner 2049 actress Ana de Armas, and Quicksand's David Dencik.
The principal photography for Bond 25 is scheduled on April 28 while filming has already commenced in Norway. Director Cary Fukunaga said the production will continue in multiple locations including London and Italy.
Bond 25 is Craig's fifth and final outing as 007. The still-untitled James Bond movie is scheduled to hit cinemas on April 8, 2020. It will also have an early premiere in the U.K. on April 3.
© 2023 Korea Portal, All rights reserved. Do not reproduce without permission.