'Bond 25' Update: Next James Bond Movie Is Not Titled 'Shatterhand', Says Producer Barbara Broccoli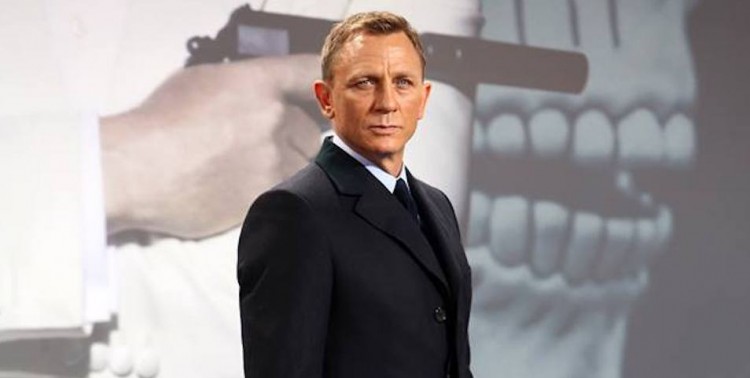 Netizens will not talk about Shatterhand anymore James Bond producer Barbara Broccoli has finally shut down in a very classy way the rumors that the upcoming 007 movie will be titled Shatterhand.
According to unofficial James Bond 007 website MI6 HQ, an autograph hunter asked Broccoli to sign his James Bond item during a fan signing event in London recently. The item is a fan-made logo for Craig Daniel's land Bond movie with the word "Shatterhand" written in it instead of Bond 25.
Broccoli signed the logo but also wrote a note to what the item suggests. The EP wrote, "It's not" along with an arrow pointing to the "Shatterhand" title.
Last week, it was reported that the next Bond movie will be titled Spatterhand after it was first noticed in Production Weekly. The site listed the film's working title as such and also noted that filming for Shatterhand is due to commence on April 6, 2019. Bond 25 is scheduled for release on April 8, 2020.
Additionally, there were also speculations that Bond 25 will be a remake of George Lazenby's On Her Majesty's Secret Service by screenwriters Neal Purvis and Robert Wade. In the story, the iconic British agent hunts down Ernst Starvo Blofeld in the Swiss Alps.
This theory is getting more traction as director Cary Fukunaga has also hinted that actor Christoph Waltz could return as Ernst Stavro Blofeld. Waltz played the role in Spectre.
In other James Bond 25 news, another theory emerged about the reason of filmmaker Danny Boyle for quitting as director of Bond 25 film. Boyle reportedly departed the production of Craig's movie because the franchise bosses would not let him kill off the iconic character. Boyle allegedly wanted James Bond to die in the arms of Lea Seydoux and pave the way to the introduction of the new Bond.
However, Broccoli and Craig were reportedly not impressed with the idea. This allegedly the reason why Boyle left the production of Bond 25 in August 2018 and the filming of the movie got stopped.
It can be recalled that on August 21, 2018, the franchise announced on its official Twitter account that Boyle has stepped down as Bond 25 director. It was indicated that in the tweet that Boyle decided not to continue directing the new 007 movie because of creative differences. Boyle was eventually replaced by True Detective director Cary Fukunaga.
© 2023 Korea Portal, All rights reserved. Do not reproduce without permission.