Korean Celebrities EXO's Xiumin & 'Suits' Actor Park Hyung Sik Open Up About Their Upcoming Military Enlistment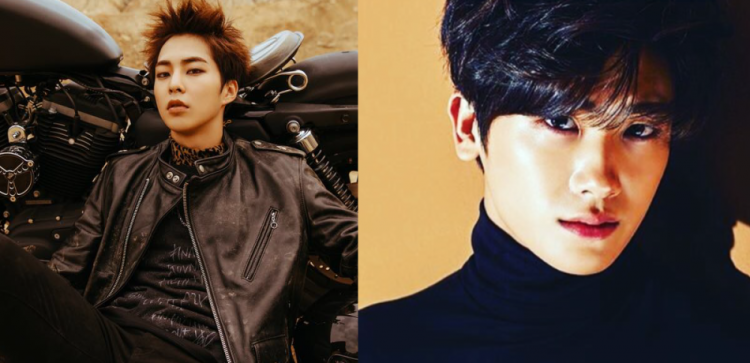 EXO member Xiumin and Korean actor-singer Park Hyung Sik are both leaving the spotlight very soon to start with their mandatory military enlistment. Both Korean celebrities have shared their thoughts about their upcoming enlistment.
Xiumin has confirmed that he is slated to start his military service on May 7. SM Entertainment said the singer wished to enter the military quietly hence they will not disclose his enlistment location and time. No other special events will also be held on the same day.
In his letter to EXO-Ls, Xiumin expressed gratitude to their fans. He also vowed to return from his military service in good health. Xiumin is the eldest member of EXO and the first to get enlisted.
The 29-year-old singer likewise revealed some good news to their fans. Xiumin said he is planning to have a fan meeting soon so he can personally say his temporary goodbye to them.
"I will return in good health. I plan on arranging a time for us in the near future so that I can say these words to you directly. We have a CBX concert [in Japan] soon, and we will return after completing it successfully, so please wait just a bit," he said in his letter.
The EXO sub-unit, which composes of Chen, Baekhyun, and Xiumin, will be in Saitama on April 16 and 17 for their MAGICAL CIRCUS-Special Edition concert. They will also perform for their fans in Kobe, Japan from April 27 through 29.
Meanwhile, actor Park Hyung Sik has earlier revealed that he applied to serve as a military police officer of South Korea's Capital Defense Command. Park will start his enlistment on June 10 if he gets accepted in the military police department. If not, he will enlist as an active duty soldier by the end of May.
During the promotion of his debut movie, Jurors, the 27-year-old actor talked about his upcoming enlistment. He assured his fans that they have nothing to worry about as he will do well in the military.
"I'll be healthy and do well in the army. Please don't worry about me, and thank you for always supporting me," he said.
Park's first-ever full-length movie, Jurors, will premiere on May 16 ahead of his scheduled military enlistment. The film is based on true events. It tells the tell the story of South Korea's first trial by jury, which took place in 2008.
The Strong Girl Bong Soon actor plays the role of one of the eights jurors in the trial, Kwon Nam Woo. He is a young entrepreneur who has a great sense of righteousness.
© 2023 Korea Portal, All rights reserved. Do not reproduce without permission.