May 2019 Romantic Comedy K-Dramas That Will Make Your Heart Flutter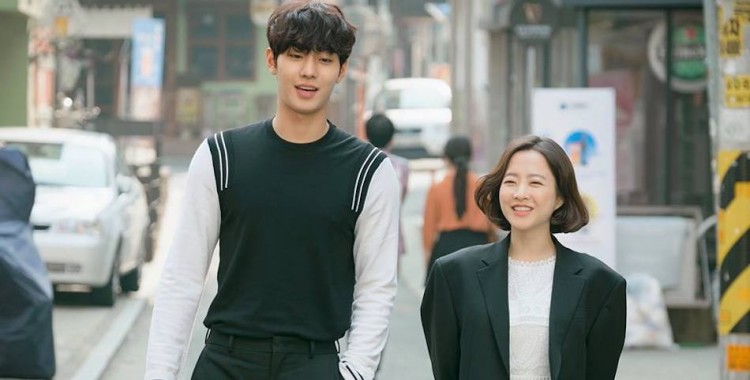 May 2019 could be the month for romantic comedy K-dramas. Several broadcast networks are set to premiere their romcom next month and here are some that should be on your list.
Abyss
Park Bo Young will be making her small screen comeback in the tvN series, Abyss, alongside Ahn Hyo Seop. Park was last seen in 2017 hit drama Strong Woman Do Bong Soon with Park Hyun Sik.
Abyss follows the story of a beautiful female prosecutor and an average-looking man. Go Se Yeon (Park Bo Young) is a tough, accomplished, and beautiful female prosecutor who worked in the Seoul District public Office. Cha Min (Ahn Hyo Seop), on the other hand, is a highly intelligent heir to Korea's top cosmetics company. He is smart and a kind-hearted man. Although he is intelligent and wealthy, he considers himself unattractive and is insecure about his looks.
Both of them tragically died but were given another chance to live through soul-reviving marbles in a magical abyss but difference appearance. Go Se Yeon now possesses a common appearance while Cha Min becomes an exceedingly handsome man.
Abyss is scheduled to premiere on May 6.
The Secret Life Of My Secretary
This upcoming SBS romcom tells the story of Do Min Ik (Kim Young Kwang), a cold-hearted boss of a mobile media company, and Jung Gal Hee (Jin Ki Joo), his obedient secretary. Although she diligently carries out the tasks her perfectionist boss instructs her to do, she is not afraid to say what her opinion.
The Secret Life Of My Secretary is scheduled to premiere on May 6.
My Absolute Boyfriend
My Absolute Boyfriend tells the story of Uhm Da Da (Minah), a special effects makeup artist who never had much success with love hence she doesn't believe in love anymore. One day, she finds a life-sized action figure, named Zero-Nine/Young Goo (Yeo), in her home. Apparently, the humanoid robot was built to become the ideal boyfriend for her.
She unexpectedly falls in love with Young Goo, who also begins to develop human emotions. They end up in a love triangle with famous actor Ma Wang Joon (Hong Jong Hyun).
The upcoming series is based on a popular Japanese manga series of the same name. Its first episode is set to kick off on May 15.
Angel's Last Mission: Love
Lee Yeon Seo (Shin Hye Sun) is an heiress to a wealthy conglomerate. She loses her sight due to a tragic accident and gives up her dream to become a famous ballerina. This also loses her faith in love.
Dan (Infinite member L) is an angel who always gets into trouble. He gets kicked out of Heaven and in order for him to return home, his needs to succeed on his mission to find true love for Lee Yeon Seo. However, he ends up falling in love with her.
Angel's Last Mission: Love premiere date is set on May 15.
© 2019 Korea Portal, All rights reserved. Do not reproduce without permission.