Park Bo Young, Kim Young Kwang To Show Cute Chemistry On New Rom-Com 'On Your Wedding Day'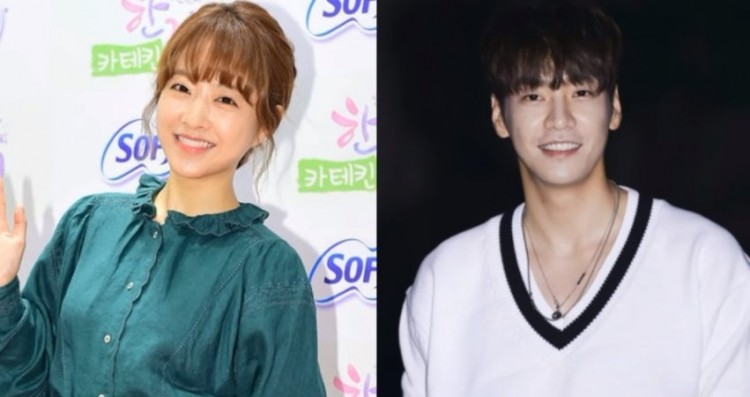 Park Bo Young and Kim Young Kwang's summer movie, On Your Wedding Day, is making the season's film lineup more exciting than ever. The upcoming romantic-comedy is going to compete against a number of movies coming in the second half of the year, but it promises to be different by making every filmgoer's heart flutter.
On Your Wedding Day will tell the story of a man and a woman's "first love." Here, fans will see the journey of Park Bo Young and Kim Young Kwang's characters from being teenage lovers until they become professionals with their own careers. Basically, the film will show how two high school buddies' love and friendship develop over the course of more than a decade.
According to HelloKpop, Park Bo Young will be playing the role of a girl who strongly believes in love at first sight. On the other hand, Kim Young Kwang 's character is a guy who will be cherishing his feelings for the girl he loves from the moment he met her, believing that she is the one destined for him.
On Your Wedding Day is believed to be a very relatable story, not just for the young ones but all generations. The film's timeline features Park Bo Young and Kim Young Kwang's characters' love story develop from being childhood sweethearts to adult lovers.
Although romantic films have not been that popular in the Korean movie market for a number of years, On Your Wedding Day may change this idea with its cast members. In fact, its lead actors are all expected to give a memorable performance that no one will forget.
Park Bo Young has been holding a great reputation for doing romantic movies. In fact, her 2017 television series, Strong Woman Do Bong Soon, has been loved by many. Alternatively, Kim Young Kwang has been praised for his perfect character portrayals. He is also known for the 2017 drama series Lookout.
On Your Wedding Day's different kind of love story that will be added to Park Bo Young and Kim Young Kwang's cute chemistry lead to the signs that moviegoers should watch out for this film. The movie is set to be released in August, although its exact date is yet to be announced.
© 2019 Korea Portal, All rights reserved. Do not reproduce without permission.