Former 2NE1's Sandara Park Admits JYP Has Best Dance Choreography; Dances Wonder Girls' Hit Songs With Yeeun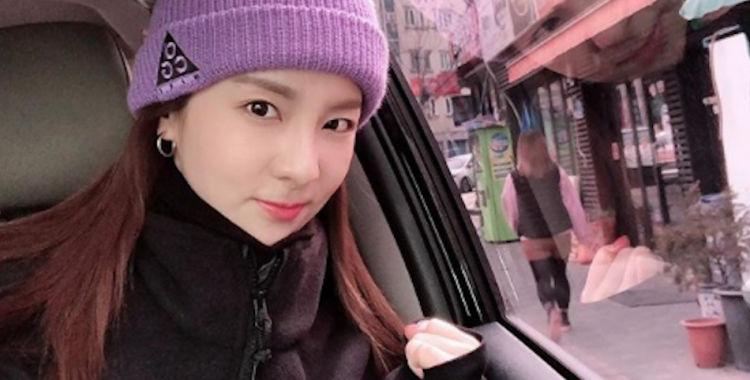 In a very rare occasion, the world of 2NE1 and Wonder Girls collide. It was made possible by former 2NE1 member Sandara Park and Wonder Girls' Yeeun. K-pop fans were delighted when they've watched the two danced the hits songs of their groups. But many were more surprised when Dara said JYP has the best dance choreography.
Former Wonder Girls member Yeeun (also known as HA:TFELT) appeared in the recent episode of Video Star where Sandara Park is one of the MCs. Yeeun admitted she had no close relationship with any of the show's MCs. When host Park Na Rae introduce a special Wonder Girls performance by Dara, she also expressed her wish that Wonder Girls and 2NE1 will get close to each other.
Dara danced to "Tell Me," "Nobody," and "So Hot" by Wonder Girls. The former 2NE1 member was praised for her cute rendition of "Tell Me." Then Yeeun joined her for "Nobody." In "So Hot," Dara shouted the signature "JYP" line which made everyone burst into laughter.
At the end of her Wonder Girls medley, Dara's co-hosts asked her if it was okay for her to shout JYP when she is a YG Entertainment talent. The singer's response surprises her co-hosts and the other guests.
"I realized while practicing... The best when it comes to dances... is JYP," she said.
In return, Yeeun sang 2NE1's "Missing You." Dara looked pleased by the former Wonder Girls member's cover as she waved her arms and mouthed along. Once Yeeun finished the song, Dara embraced her.
Both Dara and Yeeun now have their solo career after their respective groups disbanded. 2NE1 disbanded in November 2016 while JYP Entertainment announced Wonder Girls disbandment in January 2017.
Yeeun, along with bandmate Sunmi, decided not to renew her contract with JYP. She kept a good working relationship with JYP though. In May 2017, Yeeun was credited as the songwriter of "Only You," her former labelmate TWICE's song from their album Signal.
Yeeun released her first solo single, MEiNE, in October 2017. It was followed by another single album, Deine, in April 2018.
As for Sandara Park, she decided to stay with YG Entertainment while her bandmates left the label. She is currently busy hosting a couple of TV shows. Dara also appeared in the music video of her former bandmate Park Bom's comeback single "Spring", which was released last month.
A reunion of 2NE1 and Wonder Girls members were earlier tease when the producer of the new JTBC dance competition show, Stage K, said they are considering the idea of having a dream competition between 2NE1 and Wonder Girls in the show. Both Dara and Wonder Girls' Yubi serve as "K-leaders" in Stage K.
© 2020 Korea Portal, All rights reserved. Do not reproduce without permission.