CL Is In Black Eyed Peas New Album; Rumor About 2NE1 Alum As The Group's New Female Vocalist Surfaced Again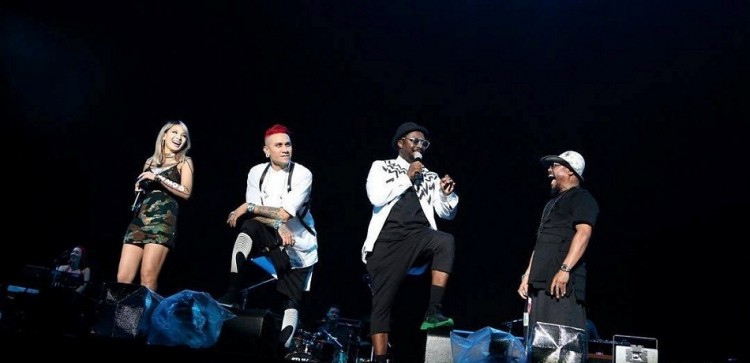 Korean singer CL will be featured in one of the songs in the upcoming album of American pop group Black Eyed Peas. The collaboration makes some netizens to speculate once again that CL could be the replacement of Black Eyed Peas female vocalist Fergie.
The Black Eyed Peas have revealed the full tracklist of their new album Masters of the Sun. The LP consists of 12 songs. This officially confirmed that CL will be featured in the track "Dopeness."
The song "Dopeness" is not the first time BEP and CL work together. The K-pop idol previously collaborated with band frontman will.i.am in 2013 on his solo track "Gettin' Dumb." Additionally, CL also teamed up with the three-men group for performances at the 2011 Mnet Asian Music Awards and at the 2017 Summer Sonic Festival in Japan.
Back in September, BEP member Taboo was asked by a fan on Instagram if Fergie will be in the new album. Taboo did not mention the former band mate but said their upcoming LP will include other female artists such as Nicole Scherzinger, Jessica Reynoso, Lauren Evans, and CL.
This brings back speculations that BEP could be eyeing for CL as Fergie's replacement. Josh Duhamel's ex-wife was first rumored to be leaving the band in June 2017 but will.i.am dismissed the report. He said Fergie is just taking a break from the group to work on her second album Double Dutchess which was dropped in September 2017.
Then will.i.am confirmed earlier this year that Fergie's is leaving BEP following the release of their first single in seven years, titled "Street Livin." The song was released without Fergie.
The Masters of the Sun album marks as Black Eyed Peas comeback album. Their last studio LP, The Beginning, was released in 2010. The Masters of the Sun is set to drop on October 26. The pre-order for the album started on October 19.
Meanwhile, CL's fans, who are called GZBs, have been waiting for years for her comeback album. They have been asking YG Entertainment and CL's manager Scooter Braun to release CL new album.
The singer/songwriter dropped her last album, Lifted, in August 2016. Since then, she has been teasing about her untitled LP. In May, CL leaked two audio tracks from the LP. In the leaked audio, she can be heard singing and rapping in both Korean and English. The clips, however, were already taken down.
© 2019 Korea Portal, All rights reserved. Do not reproduce without permission.