'NCIS' EP Hints There Is More Of Ziva Storyline Than Just Mentioning Her Name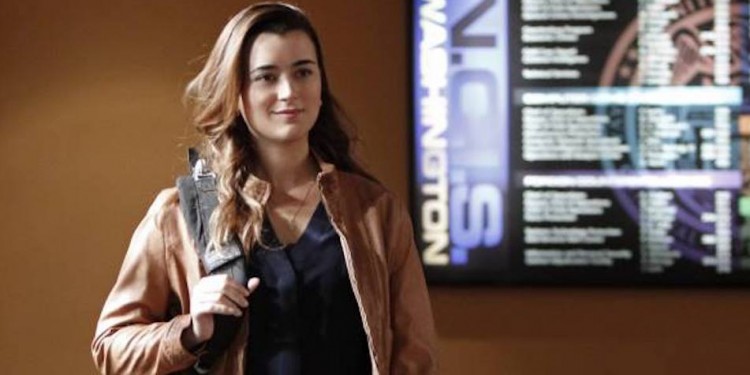 As NCIS fans have known by now, Ziva David's name has been mentioned so many times in the ongoing Season 16. But those are just mentions but no actual Ziva. NCIS co-showrunner Steve Binder has finally provided some answer on the burning question whether or not she will appear in flesh this season or in Season 17.
Ziva, played by Cote de Pablo, has been presumed dead since the finale of Season 13 after the house in Israel where she was living with her daughter, Tali, was burned to the ground by a mortar attack. But in this season's "She" episode, it was teased that the former Mossad operative is alive.
Apparently, she read a poem to a suspect in an unsolved case she was secretly following on a long ago. It was also presumed that it was Ziva who left a message to Agent Eleanor Bishop (Emily Wickersham) asking her to keep her presence a secret for the safety of her family.
Through all of it, Ziva did not appear on the screen. But fans have strong faith that Agent Tony Dinozzo's (Michael Weatherly) true love is still alive.
Since then, her name has been mentioned several times this season. From Bishop offering to clean out Ziva's secret place for Gibbs to reviving a dead plant that Bishop took from Ziva's cabin. The most recent is when Ziva's landlady allowed Bishop to use the cabin as the former NCIS agent paid its rent far in advance.
Binder hinted that they could further explore Ziva's storyline. He said it's about seeing what the viewers wants to see, and seeing if it makes sense or if they can make it stick even without Cote de Pablo reprising her character.
"It's such a great thread, I'd hate to leave it on the table. But like anything, we don't just want to tease the tease. If we do pull at it, we're going to have something interesting behind it, and not just keep doing the same beat over and over again.
I don't want to say 'the sky's the limit,' but given that she's been gone for years, there's a lot that could have happened that could be fodder for us, even if she's not necessarily present," Binder told TVLine.
How could NCIS do it? The CBS series could possibly create a story about the team operation against a group or agency to whom Ziva is hiding from. This is to ensure that Ziva will finally get out of hiding safely and finally live in peace with Tony and Tali. This is just one way to conclude Ziva's story without the need for de Pablo's appearance.
At the moment, it is unlikely that de Pablo will return in the show or at least make a cameo appearance. The actress hastily left NCIS in 2013. In 2016 while promoting her movie The 33, de Pablo was quoted as saying that she left NCIS because she felt that her character wasn't being treated fairly.
© 2023 Korea Portal, All rights reserved. Do not reproduce without permission.