'This Is Us' Actor Milo Ventimiglia Shares What He Is Up To During NBC Drama's Break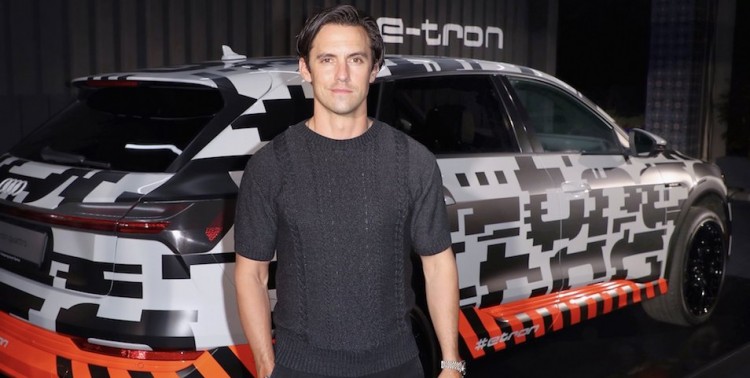 This Is Us star Milo Ventimiglia has shared his busy schedule despite the NBC's drama is on break. The actor revealed that he is doing some production work and is gearing for "some pilots."
Before the cameras for the fourth season of This Is Us start rolling again, Ventimiglia is taking some "me time" and catching up with his friends and family. The Gilmore Girls alum has also revealed that is currently busy with work for his production company, Divide Productions. He also hinted that they are working on some TV or web-series pilots.
"I'm doing production company stuff, gearing up for some pilots and trying to rest a little bit. Our shooting schedule is pretty intense and, of course, Jack going to Vietnam was a lot of emotional stuff that I had to deal with, so I'm trying to enjoy some time for myself," the 41-year-old actor told Us Weekly.
Ventimiglia's production company that he built along with his best friend Russ Cundiff has been doing marketing campaigns, web-series, and other digital projects for several brands. Additionally, Ventimiglia's schedule is also packed with competitions related to his hobby: motorcycle. For instance, he has been chosen by Harley-Davidson to judge its Battle of the Kings which is a competition for bike builder.
Ventimiglia's busy schedule raised concern to some This Is Us fans that he might not have time for the NBC drama or his character, Jack Pearson, might be seen less in the upcoming Season 4. This Is Us creator Dan Fogelman previously admitted that a lot of Jack's mystery has already been told in Season 3 and the upcoming installment will tell more about the other characters.
However, it doesn't mean that Milo Ventimiglia will not return in Season 4. The Pearson patriarch is still a significant part of the series' story and the show will continue to explore the backstory of Jack and Rebecca's (Mandy Moore) life with the Big Three and prior to the arrival of the triplets.
Ventimiglia assured fans that he will reprise his role in This Is Us. He admitted that he hasn't read the script for the fourth season but Fogelman already gave him an overview of where the story of Season 4 is heading.
The production of This Is Us Season 4 is expected to kick off in July. NBC has yet to announce a release date for the tear-jerking drama but based on its history, it might premiere in September like in the past seasons.
© 2023 Korea Portal, All rights reserved. Do not reproduce without permission.