Milo Ventimiglia Named Harvard's Hasty Pudding Man Of The Year; Fans Furious Over Delay In 'This Is Us' Season 3 New Episode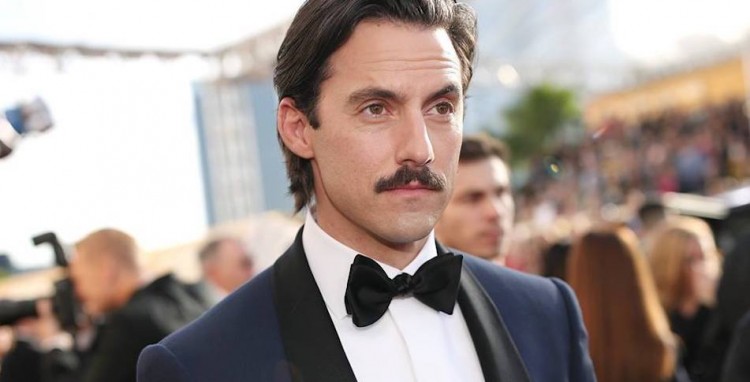 This Is Us fans are not the only one who fell in love with Milo Ventimiglia and his series character, Jack Pearson. Even critics from Harvard University are impressed by the actor. Ventimiglia has been chosen as 2019 Man of the Year by Harvard's Hasty Pudding Theatricals.
According to the organization, Ventimiglia was picked because he has made "significant impressions on television and film." It cited the impressive performance of the Emmy-nominated actor in This Is Us as Jack Pearson, as Peter Petrelli in Heroes, and as heartthrob Jess Mariano in Gilmore Girls.
The actor will receive his pudding pot at a celebratory roast hosted by Harvard on February 8. Ventimiglia is also set to attend the opening night of Hasty Pudding's latest production, France France Revolution, which will feature women in the cast for the first time.
Hasty Pudding is the oldest theatrical organization in the U.S. which dates back to the late 18th century. It started bestowing Man of the Year award since 1967. Its previous winners include Robert DeNiro, Harrison Ford, Clint Eastwood, Tom Hanks, Christopher Walken, Justin Timberlake, and most recently, Paul Rudd.
In related This Is Us news, many fans of the NBC drama were furious when the new episode of Season 3 have been delayed for two weeks. Episode 12, titled "Songbird Road: Part Two," was originally scheduled to air on January 29. NBC moved the episode airing on February 5 to give way to President Donald Trump's State of the Union speech.
However, the presidential address on January 29 was postponed due to the recent government shutdown. Hence, the February 5 airing of This Is Us Season 3 Episode 12 will be moved again on the 12th of February. Many fans blamed Trump and the U.S. politicians for pushing back the schedule of their favorite show.
In the upcoming episode, Rebecca (Mandy Moore) will be meeting Nicky Pearson (Griffin Dunne) for the first time. In the previous episode, the Pearson found that Jack lied to them about his brother. Kevin (Justin Hartley), Kate (Chrissy Metz), and Randall (Sterling K. Brown) visiting their long-lost Uncle Nicky in Bradford, Pennsylvania. In the end, the Big Three decided to bring home Nicky with them.
Meanwhile, the two-week delay in This Is Us airing also means that the Season 3 finale has been pushed back as well. The new finale date of the season will be April 2 at 9 p.m. ET on NBC. The third episode has 18 episodes.
© 2023 Korea Portal, All rights reserved. Do not reproduce without permission.