BTS V Named By International Fashion Industry Leaders, Film Directors, & More As "Best Fashion Face" Of 2018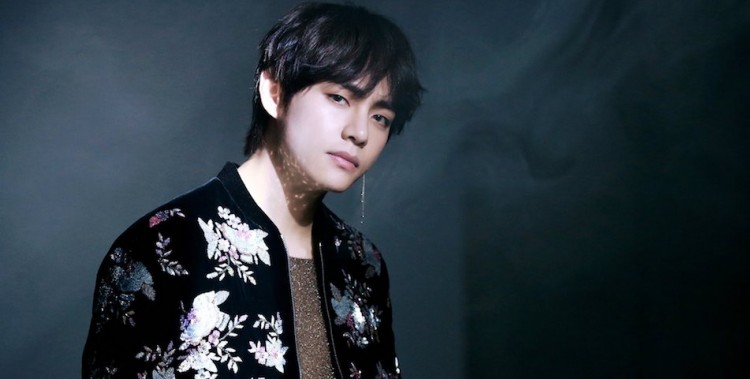 It is undeniable that BTS member V captivated the hearts of not only the ARMY but also the experts in the fashion industry. V has added another title under his name, the "Fashion Face Award of 2018," because of his stunning visual.
I-Magazine has released its annual Fashion Face Award list for Asian male celebrities and V topped it. According to the publication, the Top 55 in the list is selected by 350 industry professionals from all over the world. These experts analyze more than 12,000 photos and videos that were published in 2018.
The overall criteria of selection included the distinctive characters, the unique facial expressions, and the ability of storytelling with faces that have the potential to carry different styles. The candidates also underwent the facial analysis from Adobe certified experts.
The panel of judges is composed of 350 film directors, professional photographers, designers, makeup artists, stylists, and editors. I-Magazine's in-house team in the U.K., Hong Kong, China, and South Korea and Adobe certified experts also participated in the selection.
The fashion experts are impressed by V's storytelling skills that showed through in his fashion. V, real name in Kim Taehyung, has always been praised for his ability to pull off various looks in photo shoots and during stage performances.
He also shows off his unique sense of fashion at the airport when BTS travels. V has gained the nickname "CGV" when BTS debut in 2013 because of his striking visual that is so perfect that many are mistaken to be of a computer game character.
"When the heavy makeup is gone, the unique facial features are showing sharply right away. Very nice proportion," the magazine quoted film and art director Stefanie Lonetti as saying.
"Strong storytelling skills in his fashion photography rather than just good looking," I-Magazine Creative Director Stephy Wang added.
The "Singularity" singer is not new when it comes to receiving recognition for his good looks. He was previously ranked No. 1 on TC Candler's "Top 100 Most Handsome Faces of 2017." Taehyung also recently won the title of "World's Most Handsome Man" by The Best Poll for the fourth time. He topped the list this year against 150 candidates from all over the world.
The BTS's singer-songwriter had also ranked first in the 2018 Most Handsome Men list by Global Entertainment Magazine and Famous Star Magazine. Fashion magazine, HIGHSNOBIETY, also chose V for "The Most Daring" look at the 2019 Grammys.
© 2020 Korea Portal, All rights reserved. Do not reproduce without permission.