BTS Member V's 'Singularity' Listed As The Only K-Pop Song On LA Times' '2018 Songs To Be Replayed'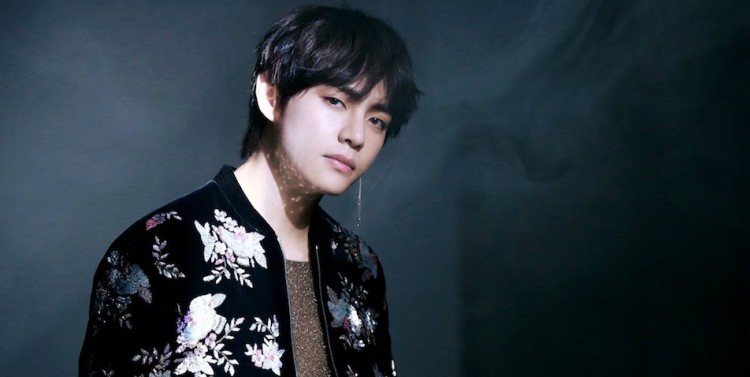 BTS member V has a lot to be thankful for this year. So far, 2018 is the best year for BTS. But for Kim Taehyung, also known by his stage name V, December 2018 is extra special.
Aside from it is his birth month and his fans are already going crazy on gifts for his 23rd birthday on December 30, he received another gift from American pop music critic. The Los Angeles Times' pop music writer and critic Mikael Wood has listed V's solo song "Singularity" at No. 4 on his "Best of 2018: The 10 (or so) songs that demanded to be replayed."
It is basically a list of 2018 songs that many listeners can't resist the urge to play the track over and over again. "Singularity" is the lone Korean song that made it to the list which is topped by "I Like It" of Cardi B, Bad Bunny, and J Balvin. The list also includes Lady Gaga and Bradley Cooper's "Shallow," Ariana Grande's "Thank U, Next," Post Malone's "Psycho," John Mayer's "New Light," Drake's "In My Feelings," and more.
The neo-soul, R&B song is the intro track sung solely by V for BTS's third studio album, Love Yourself: Tear which was released in May. Wood praised the single, saying it is the "most arresting song" that BTS has released this year.
["Singularity" is] a breathy, methodically paced soul jam with echoes of D'Angelo and Luther Vandross," it added.
In a recent Billboard interview with BTS's western songwriters, "Singularity" British composer Charlie J. Perry admitted that he was blown away on how "Singularity" turned out. He pointed out that the song got so much love and praise because of V's soulful voice. Perry helped in creating the track while BTS leader RM wrote the lyrics.
"Like [V] really, really connected with it. It was such a beautiful thing because we haven't even actually met. To send something across the world and for somebody to mirror that with such passion and emotion was such an incredible experience itself. He definitely has the character that this song seemed to gel so well with," Perry said.
Coincidentally, K-pop fans will hear "Singularity" on Friday's 2018 KBS Song Festival as it is among the songs that BTS are about to perform in the event. Based on the leaked cue sheet of the festival, the septet included their solo tracks in their special stage.
Apparently, J-Hope will first perform his "Just Dance" from Love Yourself: Answer. It will be followed by Jungkook's "Euphoria," Jimin's "Serendipity," RM's "Love," V's "Singularity," Suga's "Seesaw," and finally, Jin's "Epiphany." The group will end their performance with "Fake Love."
© 2023 Korea Portal, All rights reserved. Do not reproduce without permission.