Former 2NE1 Members CL, Park Bom, & Minzy Congratulate New 'Video Star' MC Sandara Park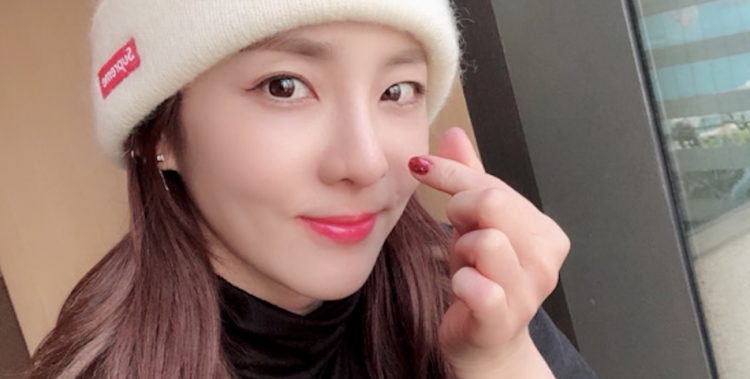 2NE1 members remain good friends even after their disbandment. They have proven it once again when CL, Park Bom, and Minzy sent their congratulations to former bandmate and new Video Star MC Sandara Park.
MBC earlier announced that Dara would be joining the talk show as a regular MC. Since then, Video Star has been sharing videos of the singer's friends sending her their congratulations.
A set of new clips shared by the show this week feature Minzy, Park Bom, and CL. Minzy said she loves watching Video Star and asks fans to look forward to Dara's synergy with the other MC. Park Bom, on the other hand, expressed her excitement that Dara has been named as the new MC of the show.
CL also congratulated Dara and wishes a Happy New Year to the viewers as well as Sandara's co-MCs Park So Hyun, Kim Sook, and Park Na Rae. She also teases Dara to invite her on her new show.
"Thank you~ my girls!!! Happy new year Blackjacks!!" Sandara Park tweeted in return.
Other Korean celebrities who express their excitement about Dara's new gig are Super Junior's Eunhyuk, WINNER, iKON, Honey Lee, Jang Ki Yong, Akdong Musician's Lee Soo Hyun, Bada, and Gummy. Dara has been a guest MC in several episodes of the show. In many instances, she begged Video Star's producers to make her a permanent MC. In December, she served as special MC for Video Star's Christmas special episode. She appeared along with her labelmates WINNER.
The new episode of Video Star will feature Dara as the new host of the show. It will air on February 5 at 8:30 p.m. KST.
This is not the first hosting job for Dara. She has done several MC gigs in the past including in Korean variety show Two Yoo Project Sugar Man in 2015 and Get It Beauty in 2017.
Aside from hosting, Sandara Park has been busy showing support to labelmate Seungri during the latter's The Great Seungri Tour 2019 Live in Hong Kong and in Manila. Dara joined Seungri on the stage for a special performance. This is not the first time though that Dara has shown her support to the members of BIGBANG. Last year, she also appeared as a guest at the concert of G-Dragon.
Sandara Park began her showbiz career in the Philippines in 2004. She returned to South Korea in 2007 and rose to international fame after debuted with 2NE1 in 2009. Dara also released her first Korean single, titled "Kiss," in the same year.
2NE1 becomes one of the best-selling Korean girl groups of all time before they went on hiatus in 2014. The group eventually disbandment in 2016.
[산다라박 축하메세지️]비스의 고정MC가 된 다라를 축하하는 열두번째 메세지 #산다라박 #sandarapark #박봄 #공민지 #CL #감사합니다 #투애니원 #2ne1 #블랙잭 #Blackjack ♠️♥️♣️♦️고마워 내 사랑들~ 울 랙잭이들도 새해 복 많이받아~!!!️ Thank you~ my girls!!!Happy new year Blackjacks!!! pic.twitter.com/XVvrDWfz7I — Sandara Park (@krungy21) February 4, 2019
© 2023 Korea Portal, All rights reserved. Do not reproduce without permission.