New Korean TV Show Reveals Plans To Have 2NE1 & Wonder Girls Reunions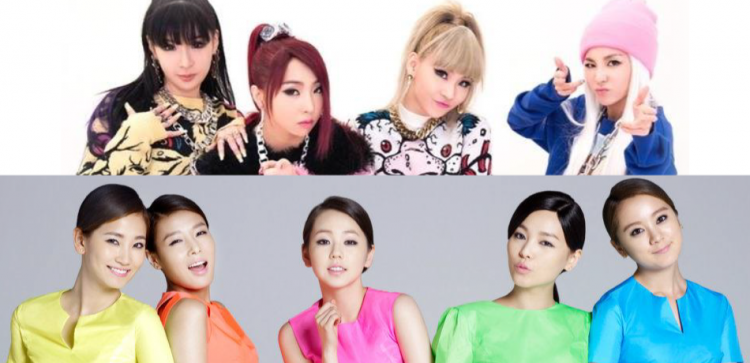 Fans of K-pop groups 2NE1 and Wonder Girls should not lose hope that someday the members of these groups will reunite on stage once again. The new JTBC dance competition show, Stage K, gave that hope to many fans when it revealed that they are seriously considering the idea.
During the press conference of the upcoming variety show, former 2NE1 member Sandara Park said there were dancers who auditioned for the show using her former group's songs. Dara added that it would be amazing if the show could bring back together 2NE1 on stage.
In response, Stage K producer Kim Hak Min admitted that they also want see a 2NE1 reuinion on the show. He said they are actually looking positively on the idea. To make it better, Kim added that they are also looking into the possibility of having a dream competition between 2NE1 and Wonder Girls.
"We also want 2NE1 to have an appearance on the show. We are positively looking into it. Not only 2NE1 but we are also hoping for a dream competition with Wonder Girls," said PD Kim.
Dara will be serving as one of the "K-leaders" in Stage K. Other K leaders are g.o.d's Park Joon Hyung, Sechskies' Eun Ji Won, and Wonder Girls' Yubin. The K-leaders will give advice to their junior artists who came to Korea to pursue the stage of their dreams.
Stage K is a K-pop challenge variety show that features different people around the world that are competing for a chance to be on the same stage with their favorite K-pop idols for the performance of their dreams. The show promises to bring dance teams from over 77 countries to compete for a chance to perform with an idol group who will be referred to as "Dream Stars".
Stage K will be hosted by Happy Together cast member Jun Hyun Moo. The first episode of competition is set to air on April 7.
Meanwhile, K-pop fans have already expressed excitement about the possibility of 2NE1 and Wonder Girls reunion. For 2NE1, Park Bom is currently the most active former member of the group when it comes to singing.
Bom recently made a solo comeback with her new single "Spring." The song, as well as its official music video, also featured Park Bom's former 2NE1 bandmate Dara.
Aside from Stage K, Sandara Park is also currently hosting MBC's Video Star. As for the other members of 2NE1, fans are still waiting for CL's comeback album while Minzy released her English dance song "All of You Say" in November 2018.
© 2019 Korea Portal, All rights reserved. Do not reproduce without permission.