Kang Daniel's Name Applied For Trademark By Someone + K-Pop Idol Donated 30 Million Won To Victims Of Wildfire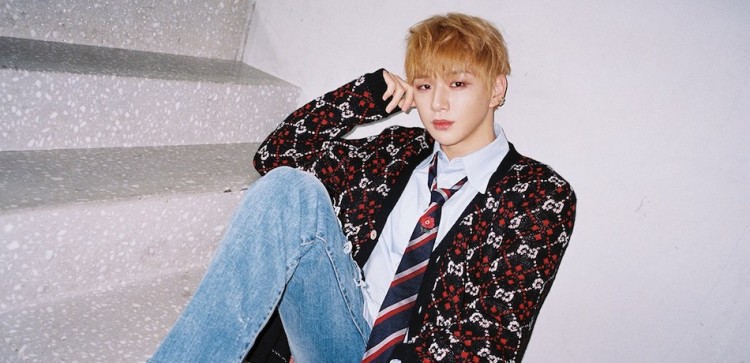 Kang Daniel is facing another problem. He may not use his name for entertainment purposes in the future if the application for a trademark of his name by a third party will be approved. In a brighter side of things, the K-pop idol has donated 30 million won ($26,000) to the victims of the Gangwon wildfire.
It has been revealed that an individual, only identified as "A," has applied to trademark Kang Daniel's name. Apparently, the person, who is only known to live in Gwangju, has applied to trademark Daniel's name in stylized "KANG DANIEL" and in English on March 15.
Reports indicated that the person registered to trademark the name in two different categories. The first category is Class 9 which deals with virtual reality game software, interactive video game programs, online game programs, etc. The other category is Class 41 that deals with event/performance business, entertainment/media/variety business, event coordination/consultation business, etc.
Some fans suspect Daniel's agency, LM Entertainment, as the one who applied for the trademark like what it did to the singer's fellow former Wanna One member Yoon Ji Sung. LM, however, denied any involvement on the issue. The agency said all activities related to Daniel's entertainment promotions have been suspended since their conflict with singer started.
"We are currently unable to apply for trademarks related to Kang Daniel. As we are in conflict with Kang Daniel's side, our management related to his entertainment activities has been completely suspended. "A" is not anyone of our party. We do not know who this person is," Soompi quoted LM as saying.
Kang Daniel's lawyer, on the other hand, said "A" is also not someone that is affiliated to their camp. They assured the singer's fans they are doing everything to identify the person and also working on figuring out how to file a legal petition or appeal to the Korean Intellectual Property Office.
Kang Daniel previously admitted that he is in conflict with LM Entertainment. He already submitted a request in court for an injunction of his contract with the agency. The original date for questioning at court was set on April 5 but has been delayed. The court has yet to set another date.
Meanwhile, although Daniel's career is currently in a difficult situation, he can still think of helping out those in need. The Hope Bridge Disaster Relief Association, a private disaster relief association, reported that Kang Daniel donated 30 million won recently for the victims of the Gangwon wildfire.
Fans of Daniel have also been holding a donation relay under his name. The singer and his fans' donations have reached a total of 153,990,000 ($134,821). This is not the first time the former Wanna One singer made donations for charitable causes. He has been helping causes such as aiding disabled children.
© 2019 Korea Portal, All rights reserved. Do not reproduce without permission.