Gong Yoo & Park Bo Gum To Begin Filming Next Month For Upcoming Movie 'Seo Bok'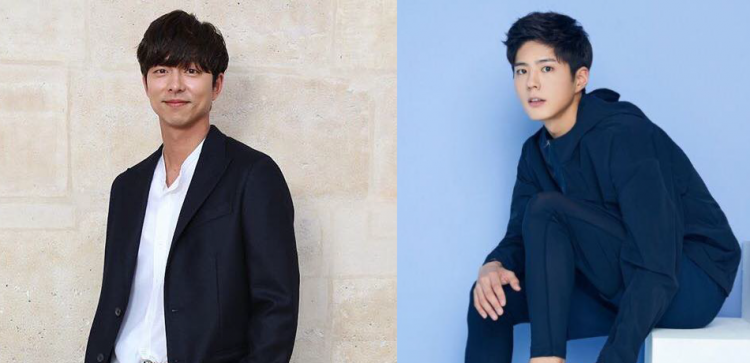 The star-studded cast of the upcoming movie Seo Bok is about to begin filming next month. The cast is led by Goblin actor Gong Yoo and Encounter star Park Bo Gum.
CJ Entertainment announced that Seo Bok has completed the casting of Gong Yoo, Park Bo Gum, as well as Jo Woo Jin. The Mr. Sunshine star was the last actor to confirm his appearance in the film. A Werewolf Boy actress Jang Young Nam is also joining the movie in a supporting role.
Seo Bok is a reunion project for Gong Yoo and Jo Woo Jin who worked together in Goblin. Meanwhile, it will be the first time for the Train To Busan actor to work with Park Bo Gum.
Gong Yoo's casting has been confirmed back in October 2018 while Park Bo Gum only agreed to do the movie last month although he first received a proposal for the role in 2017. Director Lee Yong Ju has been making efforts to cast Park since 2017 but the Love In The Moonlight actor respectfully turned down the offer. Reports indicate that Director Lee made several changes on the film in hopes to change Park Bo Gum's mind.
Netizens are expecting that the Gong Yoo-Park Bo Gum tandem is going to be epic. The two award-winning actors are not only known for their charming visuals but also of their powerful portrayal of any character given to them.
Seo Bok is a modern take of the legendary story of ancient Chinese voyager Xu Fu, who was from the Qin Dynasty and sent by Emperor Qin Shi Huang twice to find the elixir of life. The emperor is known for his obsaession with achieving immortality.
The modern-day story of Seo Bok is about mankind's first human clone, Seo Bok (Park Bo Gum) and Ki Heon (Gong Yoo), a former intelligence agent. Their path crosses when they caught up in dangerous incidents involving several forces who are on the hunt to possess Seo Bok. Joo Woo Jin will be playing the role of Chief Ahn, the head of the Korean intelligence bureau who tries to hide Seo Bok's existence from the public.
Seo Bok is getting a lot of buzz not only because of its two heartthrob lead actors. It is also because it is the first Korean film to deal with the topic of human cloning.
The cameras of Seo Bok will begin rolling next month which means the cast members' first table reading could be happening this month. The action thriller movie is expected to premiere next year.
© 2023 Korea Portal, All rights reserved. Do not reproduce without permission.