'Goblin' Actor Gong Yoo To Star In Action Thriller Movie 'Seo Bok'; May Possibly Work With Another Korean A-List Actor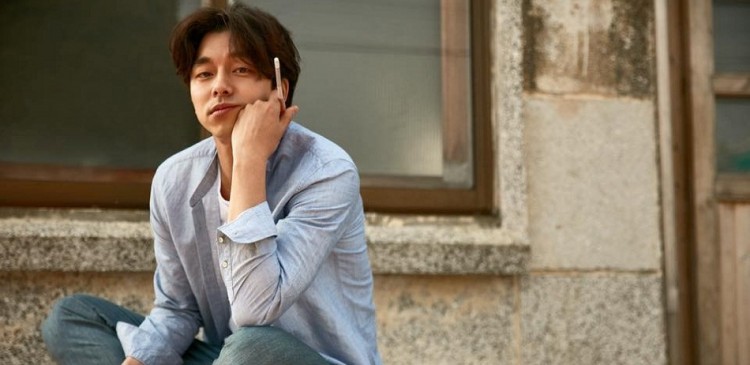 It is finally confirmed! Goblin actor Gong Yoo is returning to the big screen in an action thriller/sci-fi movie Seo Bok and may possibly work with another popular K-drama actor.
The Train to Busan actor is set to star in the upcoming film, titled Seo Bok. It is about the story of the world's first human clone, Seo Bok, who is on the run as several forces want to capture him in order to uncover the secret to eternal life.
Gong Yoo will play the role of Ki Heon, a former intelligence agent who finds himself caught up in the middle of the dangerous chase. This marks the actor's first acting project since his hit K-drama Goblin and his silver screen comeback after the success of his internationally-acclaimed movie Train to Busan as well as Age of Shadow both in 2016.
Reports indicate that Seo Bok is currently finalizing its list of cast members and it is expected to begin filming early next year. Gong Yoo will be working under the direction of Architecture 101 director Lee Yong Joo.
In August, the actor's agency SOOP Management has confirmed that they received an offer for Gong Yoo to appear in the movie. At the time, the company already hinted that the actor is "positively" reviewing the offer.
Gong Yoo has been known to be picky in choosing his next project. In a previous interview with CNN's Talk Asia, the Coffee Prince star said he is less focus on the roles he needed to play as he is more interested in projects that have promising stories.
The upcoming Seo Bok movie is based on the legendary story of ancient Chinese voyager Xu Fu but it will be told in a modern-day setting. Based on history, Xu Fu, who is also known as Seo Bok, served as a court sorcerer to the ruler of the Qin Dynasty China, Qin Shi Huang. The emperor, who is known for his obsession with achieving immortality, sent Seo Bok into a journey in 219 BC to find the elixir of life but he never returns.
Reports about the Seo Bok movie have been circulating since early 2017. There were reports that Love in the Moonlight actor Park Go Bum has been offered to play the lead role of Seo Book. Park's agency Blossom Entertainment confirmed in January 2017 that the actor received the script of the movie, but he hasn't agreed to accept the role. No information on whether or not Park will portray the character has been released since then.
Should Park eventually agree to play the role in Seo Bok movie, this will be his first film with Gong Yoo. Park is currently busy filming his upcoming TV drama Encounter, formerly titled Boyfriend, alongside Descendants of the Sun actress Song Hye Kyo. The K-drama is set to premiere next month.
© 2020 Korea Portal, All rights reserved. Do not reproduce without permission.