'Train To Busan' Actor Gong Yoo In Talks To Portray Marvel Comics' Character In New Film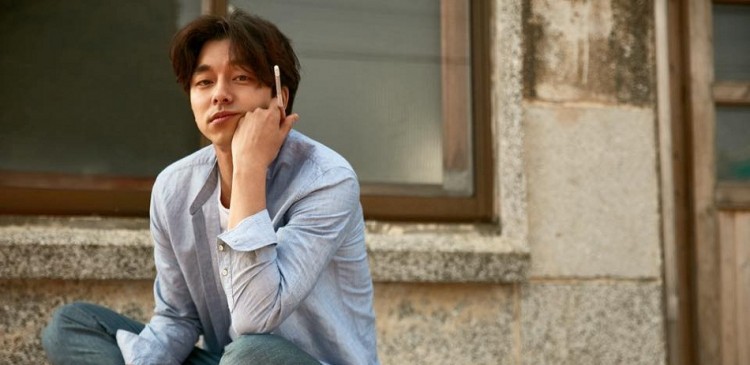 Korea's A-list actor Gong Yoo is expected to say "Yes" to a new movie that focuses on an important historical figure to whom Marvel Comics also based a fictional character on. Goong Yoo's agency SOOP Management has confirmed that they have received an offer for the film entitled Xu Fu. According to the company, Yoo is "positively" reviewing the offer which means the storyline caught the actor's interest.
The flick is about the legendary story of ancient Chinese voyager Xu Fu. Based on history, Xu Fu, also called Seo Bok, served as a court sorcerer to the ruler of the Qin Dynasty China, Qin Shi Huang. The emperor is known for his obsession with achieving immortality.
As he fears death, Qin Shi Huang sent Xu Fu into a journey in 219 BC to find the elixir of life. It was believed that his fleet included 60 vessels, 5,000 crew members, 3,000 children, and skilled workers from different fields. When he embarked on his second expedition, Xu Fu never returns to his homeland.
It is uncertain if the would-be Gong Yoo's character will be based on historical data or will be closed to how Marvel Comics describes the character. In Marvel's version, Xu Fu is an antagonist. He is a member of the Thules Society which is known to have an affiliation with Hydra.
Xu Fu was sent by the Emperor of China to get the elixir of life from Anqi Sheng, the immortal at the Penglai Mountain (Mount Fuji today). When Anqi Sheng asked for a reward in exchange for the elixir of life, Xu Fu gave him the 3,000 children as gifts from the emperor. However, Anqi Sheng only granted Xu Fu a part of the elixir. Enrage of what Anqi Sheng did, Xu Fu decided to kill the children.
The fictional character in the comics first appeared in Captain America: Hail Hydra #3 which was released in May 2011. He was created by Jonathan Maberry and Phil Winslade. So far, Xu Fu hasn't appeared in any Captain America or Marvel movies.
For now, only one thing is for sure in the upcoming Xu Fu movie- an exceptional visual is expected. Should Gong Yoo agrees to play the role, it will his first acting project since the hit drama Goblin in 2017 and his silver screen comeback after the blockbuster movie Train to Busan and The Age of Shadows in 2016. Architecture 101 director Lee Yong Joo will helm the Xu Fu movie.
© 2023 Korea Portal, All rights reserved. Do not reproduce without permission.