K-Drama Actor Park Seo Joon's Upcoming Movie 'The Divine Fury' Drops First Posters & Release Date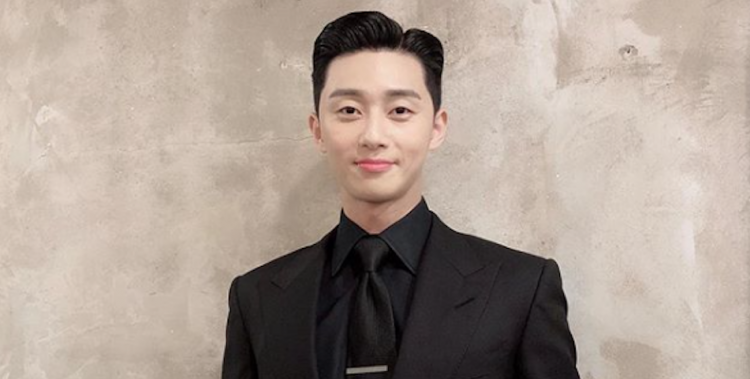 K-drama fans will see Park Seo Joon back in the big scene in July. Park's new movie, The Divine Fury, has announced its release date and dropped its first promo posters.
The Divine Fury has released its official posters that feature cast members Park Seo Joon, Woo Do Hwan, and Ahn Sung Ki. It also announced that the action/horror movie is scheduled to premiere in July.
The flick tells the story of Yong Hoo (Park), a champion fighter who suffers emotional trauma as a child after losing his father in a tragic accident, and an exorcist from the Vatican, Father Ahn (Ahn), who risks his life to cast out demons from possessed humans. Their path will cross and eventually join forces to fight against powerful evil forces that wreak havoc on Earth.
Tempted actor Woo Do Hwan plays the role of Ji Shin, a mysterious figure with the ability to see others' weaknesses. He uses his special power to his advantage. Train to Busan actor Choi Woo Shik will also appear in the movie as Father Choi, a young priest that assists Father Ahn in his exorcisms.
One of the posters shows Park Seo Joon staring intensely into the camera while showing his bleeding palm. Ahn Sung Ki's poster shows his hands tightly clutching a rosary, while Woo Do Hwan's poster features the actor's hands holding a blunt weapon.
"An emissary of God is coming to fight evil," the phrase written in the three posters.
The Divine Fury is Park's movie comeback after his hit film Midnight Runners in 2017. It is also his reunion project with director Jason Kim. The two worked together in Midnight Runners.
It is also a reunion for Park and Choi Woo Shik who both appeared in K-drama Fight for My Way. The two are also set to star in another upcoming movie this year, titled Parasite.
Park Seo Joon was last seen in hit tvN romantic comedy-drama What's Wrong with Secretary Kim? with Park Min Young. Park rose to fame for his roles in K-dramas Kill Me, Heal Me and She Was Pretty which were both released in 2015.
He had received several nominations and won a number of awards as an actor in both TV and movies. Park also recently awarded the Asian Film Awards' Rising Star Award.
© 2020 Korea Portal, All rights reserved. Do not reproduce without permission.