Park Seo Joon Receives 2018 Star Of Korean Tourism Award; Actor Vows To Promote His Country In His K-Dramas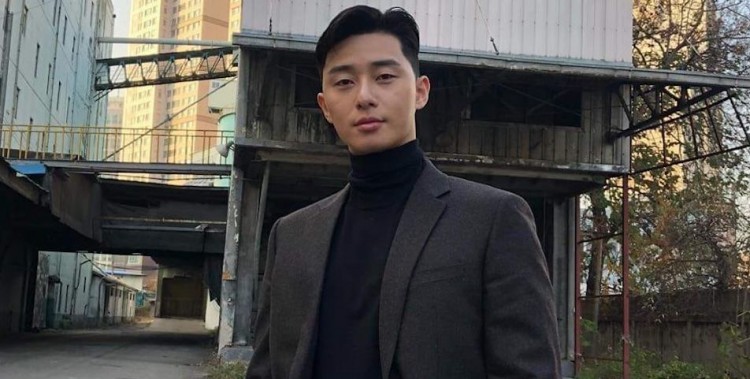 Korean actor Park Seo Joon is not just promoting his TV dramas but he is also now one of the top tourism promoters of South Korea. Park has been awarded as the 2018 Star of Korean Tourism.
The annual event, organized by the Korea Tourism Organization and the Ministry of Culture, Sports, and Tourism, recognizes individuals or groups across several sectors who have contributed to promoting the nation and its culture. A total of 10 awards were given to different categories including the best cultural tradition, food, local government, and person of merit.
Park is this year's recipient of the person of merit award. He has joined the list of Korean celebrities who have received the same award such as Encounter actor Park Bo Gum, Winter Sonata star Bae Yong Joon, Terius Behind Me actor So Ji Sub, Legend of the Blue Sea stars Lee Min Ho and Jun Ji Hyun, and figure skater Kim Yuna.
In his acceptance speech, Park shared the award to all actors and singers who have been promoting Korean culture in their movies, TV shows, and music. He vowed to work harder and do his best to better promote his country through his K-dramas.
"I started my acting career with nothing but the desire to become an actor, and I am happy and grateful to now be in my eighth year as an actor and beloved by many people. I've heard that many people from around the world like to visit where Korean films and dramas were filmed. Hearing that becomes another source of motivation for me to be a better actor," the Fight My Way actor said.
This year, many netizens fall in love with Park Seo Joon when he appeared in tvN's variety show Youn's Kitchen 2 and in the hit K-drama What's Wrong with Secretary Kim. The TV series gave him the Top Excellence Award for Actor in a Miniseries at the 6th APAN Star Awards in October.
The Korean press praised the actor for his portrayal as a narcissist CEO in What's Wrong with Secretary Kim. He was even dubbed as "master of romantic comedy" by the media. Park also won the Best Actor for Hallyu Dramas award at the 2018 Seoul International Drama Awards in September for his performance in Fight My Way.
Park Seo Joon is currently filming the occult film The Divine Fury. It follows the life of martial arts champion, Yong Hoo (Park), and an exorcist (Ahn Sung-Ki) as they battle an evil. Yong Hoo gains divine powers to fight with a powerful evil force.
The movie is a reunion for Park and director Kim Joo Hwan who worked together in the 2017 film Midnight Runners. The Divine Fury is scheduled to be released in 2019.
© 2023 Korea Portal, All rights reserved. Do not reproduce without permission.