Former Wanna One's Park Ji Hoon Confirms To Star In Upcoming K-Drama 'Flower Crew: Joseon Marriage Agency'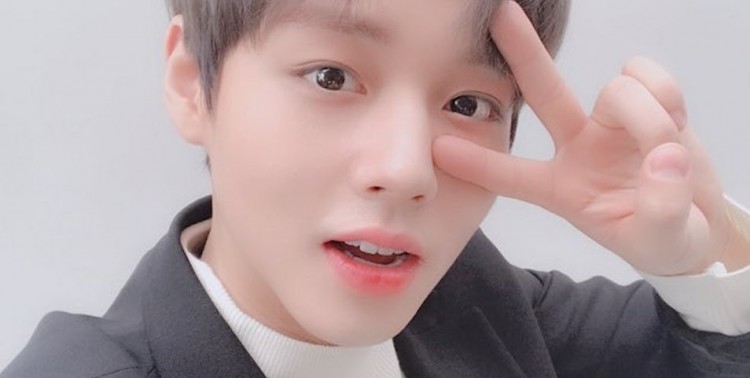 Wanna One alum Park Ji Hoon has confirmed to star in the upcoming historical K-drama alongside Goblin actor Kim Min Jae and Signal star Seo Ji Hoon. Ji Hoon is reportedly taking one of the lead roles in Flower Crew: Joseon Marriage Agency.
Ji Hoon will be portraying the role of Go Young Soo, the coolest and most fashionable man in Joseon. This is not the first acting project of Park Ji Hoon. He made his acting debut as a child actor in the 20016 K-drama Jumong. He also appeared in The King and I and Iljimae. Flower Crew: Joseon Marriage Agency is his first acting gig as an adult.
Flower Crew: Joseon Marriage Agency is based on a 2014 novel. It tells the story of an ordinary blacksmith, Lee Soo, whose life suddenly changed when he becomes the King of Joseon. He wants to marry the low-born woman Gae Ddong, who is his first love even before he took the throne.
To marry Gae Ddong, he makes a request to Joseon's best dating agency, Flower Crew Matchmaking Agency, to transform his first love into a noblewoman. Upon his request, the matchmakers at the agency also risk their own lives to protect Gae Ddong.
The role of the king will be played by Mama Fairy and the Woodcutter actor Seo Ji Hoon. The dating agency's three handsome matchmakers are Ma Hoon, Do Joon, and Go Young Soo (Park Ji Hoon). Kim Min Jae will be playing the role of one of the matchmakers. The female lead star is yet to be announced.
Weightlifting Fairy Kim Bok Joo actor Byeon Woo Seok is reportedly been offered a role in the upcoming drama but has yet to make a decision. Flower Crew: Joseon Marriage Agency is set to premiere on September 2 on JTBC.
Meanwhile, aside from getting busy with his upcoming K-drama, Park Ji Hoon is also set to make a solo debut on March 26. The 19-year-old idol will be releasing his first solo mini-album, titled O'Clock. The title track "L.O.V.E." of the album was co-written by Korean songwriter Tenzo, who also penned Wanna One's hit track "Beautiful."
O'Clock has six tracks. Aside from lead song "L.O.V.E", it also has "The beginning of... (Intro)", "Us", "Would You...", "Early Morning Moon", and "Young 20" which was produced by Ji Hoon's former bandmate Lee Dae Hwi. Ji Hoon earlier teased the album by dropping the full lyrics of "L.O.V.E" and a handwritten lyrics of the same song.
© 2023 Korea Portal, All rights reserved. Do not reproduce without permission.