Kang Daniel's Agency Accuses Idol's Reps Of Making False Claims; Daniel Rumored To Cut Off Contact With Former Bandmates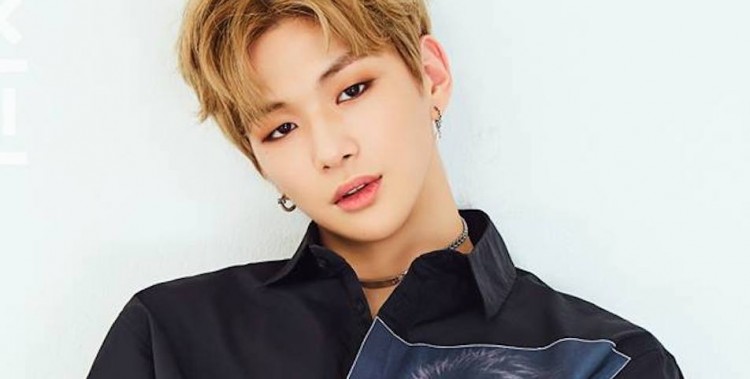 Kang Daniel's label, LM Entertainment, can no longer keep it silence about the recent action of the singer about his exclusive contract with the company. Meanwhile, rumors have it that the former Wanna One member has changed his contact number and cut off contact with his ex-bandmates.
Reports indicate that Daniel has changed his phone number and cut off contact with his former Wanna One bandmates and other friends. Daniel also allegedly hasn't been participating in any conversations in Wanna One's Kakao chatroom.
Koreaboo cited an entertainment insider as saying that the reason why the singer is not talking to any of his celebrity friends at the moment is that he doesn't want to create more rumors. Daniel is expected to reach out to his friends again once the dispute with his agency is resolved.
Kang Daniel earlier filed a request for an injunction against his agency and suspension of his exclusive contract. His legal representatives, Yulchon LLC, claimed that LM Entertainment has breached the terms of their contract with Daniel when it signed joint business contracts that sell the former Wanna One member's exclusive contract rights to third parties.
In response, LM Entertainment has denied all claims made by the K-pop idol's camp and accused his representatives of making false claims. The agency revealed that Daniel has changed representative multiple times and make different stances on issues every time he has a new rep.
LM also clarified that exclusive contract between them and Kang Daniel is the standard exclusive contract provided by the Fair Trade Commission. Additionally, LM Entertainment also revealed that they paid Daniel a signing bonus that is agreed in the contract, contrary to the claim of the singer's representative.
"Despite this, before his contract even went into effect, [Kang Daniel] sent us a notice through a representative vaguely saying that the contract was unfair, requesting that the contract be changed without giving us any specifics," LM said in a statement (via Soompi).
The company also explained that they did not sign over the rights of Daniel's contract to third parties. LM said the singer's contract is the written agreement in which LM Entertainment received from Daniel's old agency, MMO Entertainment. LM Entertainment stressed that they exclusively exercise the rights on promoting the singer with no participation from anyone.
LM said they will be taking legal action in response to Daniel's request for injunction and suspension of the exclusive contract. The company, however, added that they continue to make efforts to regaining trust and reaching a compromise with the former Wanna One singer. Daniel is supposed to make solo debut in April but it has been put on hold indefinitely because of dispute with his agency.
© 2023 Korea Portal, All rights reserved. Do not reproduce without permission.