'NCIS: Los Angeles' Season 10 Episode 19 Spoilers: Newlywed Kensi Blye Out On A Dangerous Mission + Sam Helps A Friend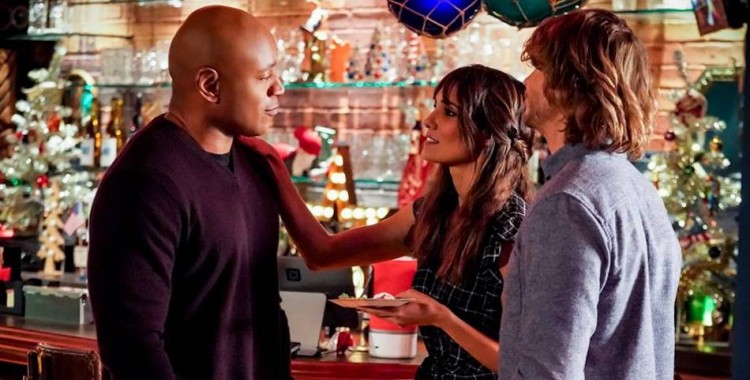 It going to be a big week, both literally and figuratively, for the NCIS LA team. The agents will be working on two cases in the upcoming NCIS: Los Angeles Season 10 Episode 19 and has cast two WWE wrestler for the guest roles.
Agent Sam Hanna (LL Cool J) will be assisting the Department of Justice in locating a missing former U.S. border patrol tactical officer. Newlywed Agent Kensi Blye (Daniela Ruah), on the other hand, will help an agent of the Army Criminal Investigative Department in recovering a stolen hard drive with sensitive military intelligence.
NCIS LA fans will see the return of DOJ agent Lance Hamilton (WWE wrestler Bill Goldberg) as he asks Sam's help to find an ex-U.S. border patrol tactical officer who disappeared after he received a threat from the cartel. The two will tag along NCIS Special Agent Fatima Namazi (Medalion Rahimi) with them.
Agent Lance Hamilton was first introduced in the series earlier this season. In Episode 7 of the current season, the team works on a case of a serial murder that seems to had been done by someone with elite special forces training.
In a preview for the upcoming NCIS: Los Angeles Season 10 Episode 19, Sam's partner, Agent G. Callen (Chris O'Donnell), gets shot in an encounter possibly with the men holding the border patrol officer. Sam is seen teasing Callen while the paramedics are treating the latter's gunshot wound on his leg.
Although he gets shot in the upcoming episode, it looks like Callen will receive some great treat towards the end of the episode. The promo photos for "Born To Run" episode shows Callen spending some time with his sister, Alex, and nephew, Jake.
Elsewhere, Kensi will embark on a dangerous mission along with Army Criminal Investigative Department Special Agent Steve Evans (WWE wrestler Shane McMahon). Their mission is to recover a stolen hard drive that contains highly-classified military intelligence information. It is still unclear if Sam's case is connected with Kensi's and why her husband, Deeks (Eric Christian Olsen), is not working with her in this case.
NCIS: Los Angeles Season 10 Episode 19 will air on March 31 at 9 p.m. ET on CBS. The series airs every Thursday.
© 2023 Korea Portal, All rights reserved. Do not reproduce without permission.