SHINee Minho's Confirms Enlistment Date To The Marine Corps In April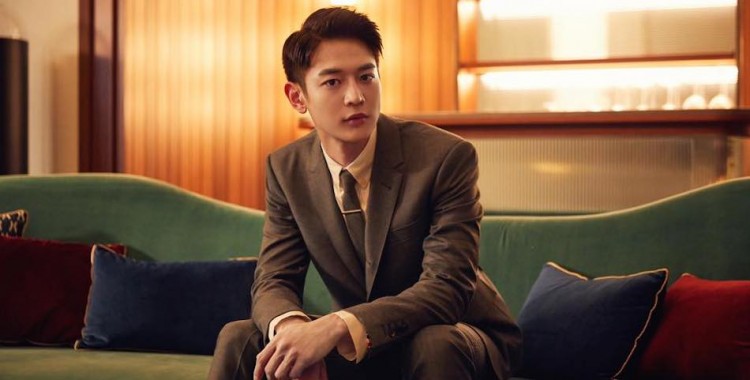 SHINee member Minho barely has a month left before he starts with his mandatory military service. The singer has been accepted to the Marine Corps this week and his enlistment date has also been confirmed.
SHINee's agency, SM Entertainment has announced that Minho will begin his military service on April 15 at the Marine Corps training center in Pohang. The label said the singer sent an application to the corps in January and he received the final acceptance announcement from the Military Manpower Administration on Thursday.
Minho is the third SHINee member to enlist in the military. Key got enlisted this month while band leader Onew started his training in December 2018. Prior to enlistment, Onew's debut his mini-album, Voice, on December 5, along with the lead single "Blue." As for Key, he released a repackaged version of his first solo album Face earlier this month.
Similar to his bandmates, Minho will also release a solo track prior to his enlistment. He is slated to drop his first solo track "I'm Home" on March 28. He will also hold two fan meetings, titled The Best CHOI's MIN HO, at the Hwajeong Gymnasium at Korea University in Seoul on March 30.
Additionally, Minho will also play a lead role in action film Jangsari 9.15 alongside Hollywood actress Megan Fox. The movie is expected to premiere in the second half of 2019 or early 2020.
Once Minho starts with his military service, Taemin will be left as the only active member of SHINee. The group's 25-year-old maknae is expected to start his military service in 2021 or 2022. By the time, all of his hyungs are already discharged from the military.
Minho debuted with Onew, Key, Taemin, and the late singer Jonghyun as members of K-pop group SHINee in May 2008. They become one of the best-selling artists in Korea.
Aside from being a singer, Minho is also an actor. The 27-year-old K-pop idol made his acting debut in 2010 KBS2 drama special, Pianist. He also appeared in Salamander Guru and The Shadows, To The Beautiful You, Medical Top Team, My First Time, Hwarang: The Poet Warrior Youth, and The Princess and the Matchmaker. He also worked with veteran actor Ma Dong Seok in the critically-acclaimed movie Derailed.
© 2019 Korea Portal, All rights reserved. Do not reproduce without permission.