SHINee Fans Get Emotional Over Onew Impending Military Enlistment Next Month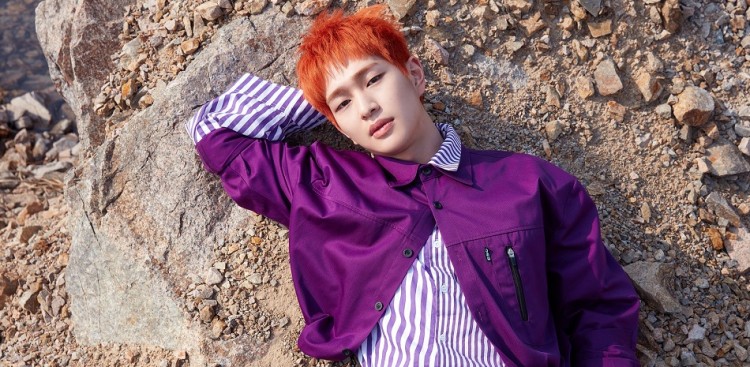 SHINee fans couldn't help it but get emotional when the news about Onew's upcoming military enlistment broke out. Many wished the SHINee member the best while others expressed their commitment to wait for his return on stage.
SM Entertainment has confirmed that Onew will begin his two-year mandatory military enlistment on December 10. The label added that the singer wishes to have a quiet enlistment hence they would keep the location and time of his enlistment under wraps. SM Entertainment added that there will be no official send-off event for Onew.
The SHINee leader is the oldest member of the band. He was born on December 14, 1989, which means he will be spending his 29th birthday in a military camp.
Some members of SHINee fandom, also called the Shawols, said although they have expected that the military enlistment for SHINee members will come but they still feel emotional that Onew will be leaving his bandmates soon. Many said that he will be missed dearly while others are expecting that Onew may release a solo single as a gift to his followers before he began his hiatus from the spotlight.
Many fans believe that Onew will do great while in the military as he already had endured several challenges in the past. He was accused of sexual harassment in August 2017. Two of his upcoming TV shows at the time were affected by the allegation. Onew posted a letter of apology four months later and in April 2018, he was acquitted of all the charges.
Moreover, Onew along with his bandmates Key, Minho, and Taemin also endured the pain of losing a close friend when bandmate Jonghyun died in December 2017. Onew and Key previously admitted that they underwent counseling and post-traumatic stress disorder treatment after Jonghyun's death.
Meanwhile, some SHINee fans already calculated the years they have to wait to see all four members together again on stage. If Key, Minho, and Taemin will not enlist at the same time or the band's maknae, currently 25-year-old Taemin, will start his military service in 2022 at the age of 29, all members may return as a group at least by 2024. Nonetheless, Shawols expressed excitement for the band's comeback as a group whenever it may be.
Onew was discovered at the 2006 SM Academy Casting. He underwent years of training before he debuted as one of the lead vocalists of SHINee in May 2008. The group celebrated their 10th anniversary with the release of their three-part Korean album, titled The Story of Light.
Onew also tried acting. He appeared in JTBC's sitcom Welcome to Royal Villa in 2013 and was praised for playing the role of cardiothoracic resident Lee Chi-hoon in hit K-drama Descendants of the Sun in 2016. Onew was awarded the Newcomer Scene Stealer Award at the 2016 Scene Stealer Festival for his role in DOTS.
© 2023 Korea Portal, All rights reserved. Do not reproduce without permission.