'Touch Your Heart' Episode 13 Spoilers: Yoon Seo Makes Acting Comeback After Break Up With Jung Rok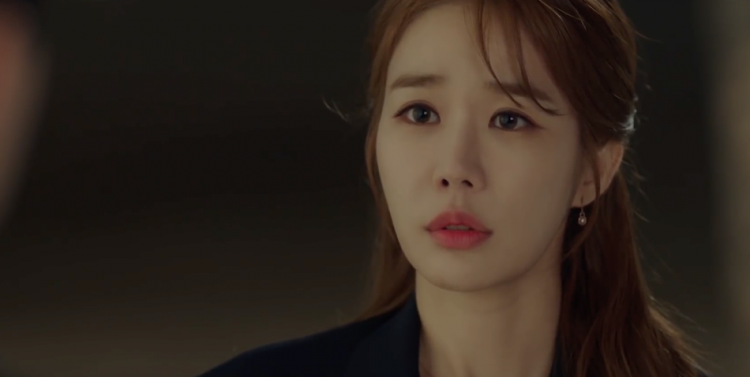 Oh Jin Shim, a.k.a. actress Oh Yoon Seo, will make a successful comeback after her lawyer boyfriend, Kwon Jung Rok, broke up with her. The two decided to concentrate on their work but it looks like both of them will end up miserable in the upcoming Touch Your Heart Episode 13.
Yoon Seo (Yoo In Na) will be lauded of her performance on her new K-drama while Jung Rok (Lee Dong Wook) work harder on his cases. But the teaser for the upcoming episode also suggests that the two will have a hard time moving on without the other.
Jung Rok is seen in the teaser beginning to lose confidence in handling cases. In the preview for Touch Your Heart Episode 13, a new client will ask for Jung Rok to represent her on her appeal in court but its seems like Always Law Firm CEO Yeon Joon Kyu (Oh Jung Se) will advise him not to take the case. It looks like Jung Rok will handle the case and lose in the end.
In the previous episode, actress Yoon Seo has finally cleared her name on the accusation of illegal drug use. It was revealed that Jeguk Group vice president Lee Gang Joon (Kim Kyun Woo) is actually Yoon Seo's stalker. He and framed her of using drugs when she rejected his advances.
Lee got arrested when he broke into Yoo Seo's home while on drugs. It was also revealed that he embezzled funds from his company to avoid high taxes. Lee was charged with drug use, stalking, embezzlement, and tax evasion.
Yeon Seo was able to clear her name and regain public trust. However, her happiness was short-lived when Jung Rok broke up with her. Jung Rok decided to break up with the actress for the sake of her career.
Yoon Seo's manager, Hyuk Joon (Oh Eui Sik), talked to Jung Rok and told him the possible outcome if the public finds out that the actress is dating someone from the law firm she is currently working to gain experience for the K-drama. Hyuk Joon said Yoon Seo's fans might doubt her sincerity in making a comeback. After he realized that their relationship could affect the actress plan to make a comeback, Jung Rok decided to break up with Yoon Seo.
Elsewhere, Always Law Firm divorce expert Choi Yoon Hyuk (Shim Hyung Tak) and civil defense lawyer Dan Moon Hee (Park Kyung Hye) will go out on a date. However, it looks like CEO Yeon will see them together.
Touch Your Heart tells the romance between a prickly lawyer and a famous actress who is on the downfall due to a scandal with a chaebol. Episode 13 airs on March 20 at 9:30 p.m. KST on tvN. The romcom airs every Wednesday and Thursday.
© 2019 Korea Portal, All rights reserved. Do not reproduce without permission.