Lee Dong Wook Reveals The Key Person Who Made Him Agree To Do K-Drama 'Touch Your Heart'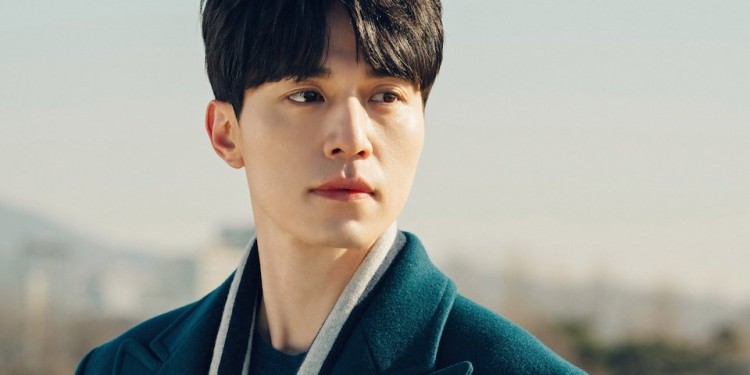 Korean actor Lee Dong Wook talked about his upcoming K-drama Touch Your Heart and revealed the reason why he accepted the role of a perfectionist and workaholic lawyer. Lee admitted that it was his co-star Yoo In Na who made him say yes to the project.
During an interview for their new K-drama Touch Your Heart, the Life actor shared that the trust he has to the people that he works with is the reason why he decided to take the lead role in the drama. Lee confessed that series director Park Jun Hwa gave him a lot of encouragement as he offered the role of Kwon Jung Rok to him.
Apparently, the director also told him to "find comfort and happiness" through Touch Your Heart and he took it seriously. Lee took consideration the trust he has on the people that he would be working with. The actor said Yoo In Na one of those people hence she played an important role in his decision to join the drama.
"One of the reasons why I chose this drama is because of my comfort and trust in working with Yoo In Na," he said.
If many K-drama fans cry and fell in love with Lee and Yoo's characters in hit TV series Goblin, the actor assured their fans that they could expect more in Touch Your Heart. Lee teased that he and Yoo will show a different kind of chemistry from what viewers have seen in their previous K-drama together. Lee also admitted that his experience working with Yoo in Goblin helps a lot in their reunion project.
"Thanks to Yoo In Na, from the table reading to now, we've been able film extremely comfortably. Yoo In Na is extremely meticulous, so she catches the things that I miss and helps fill in the holes. She's helping me a lot," he admitted.
Meanwhile, Suzy's ex-boyfriend also gave out more details about his character in the new K-drama. The My Girl actor will be playing the role of perfectionist lawyer Kwon Jung Rok who has no interest in dating. According to Lee, Jung Rok seems to be a rigid person who only cares about his work but in reality, he is also a warm person. The actor teased that viewers should watch how Jung Rok will change as it will be absolutely hilarious.
When asked if he has the same personality as Jung Kung, Lee Dong Wook said only by 30 percent. He explained that they are similar when it comes to the love of their work but said he is not as distant and reserved as Jung Kung.
Touch Your Heart is set to premiere on tvN on February 6 at 9:30 p.m. KST. it will be taking the Wednesday-Thursday time slot of Encounter.
© 2019 Korea Portal, All rights reserved. Do not reproduce without permission.